Thunder Lizard is a male black throated monitor. He's grown like a weed, but stopped eating when i moved him into a bigger inclosure. I realised i have never seen him flick hi tongue. Vet looked in his mouth and doesn't think Thunder Lizard has much of a tongue.
Farm raised, the evil spawn of Satan took a chink out of his tail and tore up his tongue when they captured him. ( i do know better than to purchase farm raised/wild caught but my husband of 33 years had just died and i wasn't myself)
Poor Thunder Lizard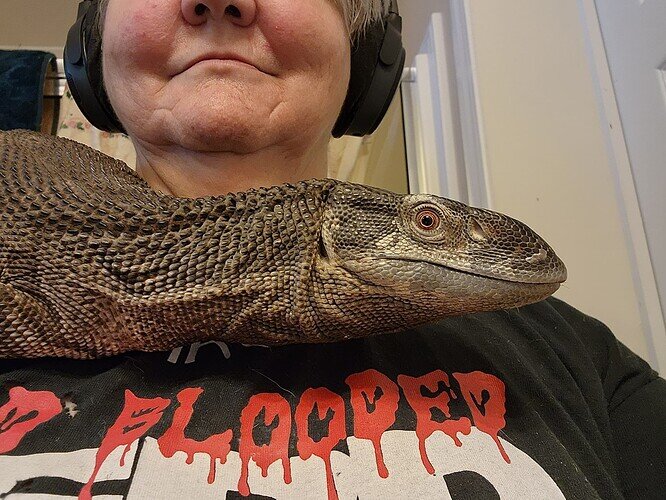 I changed how i feed him, Large meal item when he is hungry instead of a lot of bite sized food. He had 2 rats for breakfast yesterday. He has to be completely comfortable and visually see his food.
My vet is planning to anesthetize him and really examine is mouth next week. I'm not sorry to own him, but i am sorry i was part of the problem that encourages evil inhumane people to mistreat wild lizards.