That's incredibly cool. I had no idea their tongues looked like that up close.
It's why I take these close ups. I like to know what things look like.
Lil caviar eggs on its tongue lol
I have never looked at their tongue. I have felt their little teeth though. LOL
Ginny's bad about nipping me. Little fart.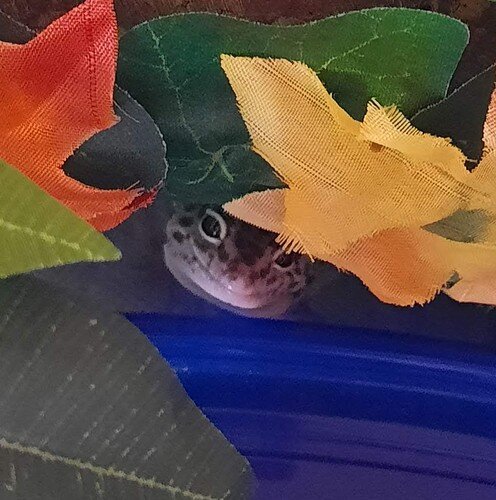 that is beyond cool

Lil dude in picture…'You can't see me eh?'
ha she doesn't look impressed lol
My favorite part of this picture is how your profile picture matches up with it. Lol
WOWWWW! That is incredibly interesting
I thought so

What kind of camera do you use to take these incredible photos?

This was a D810 the lens is 105mm 1.4 nikon…it's not just the camera btw

you can use any camera, but if you cannot work it, it wont work for you