Is there any plans to add to option to trade or accept offers in the European markets? !
Ah, you are totally right.
This is a feature of the basic membership plan: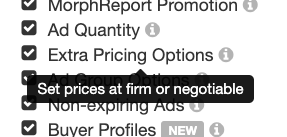 So the broader question is when can Europeans be able to purchase memberships. That's something we've not had an answer to for a long time, however, there is light now at the end of the tunnel. But not in the next month or two.
This is now available.
Memberships can now be purchased in the EU and other markets!