I recently realized that I never asked the morph of my gal, even though I thought I did. I'm mostly wondering if she's brindle or Tiger, as it's still hard for me to know the difference between the two.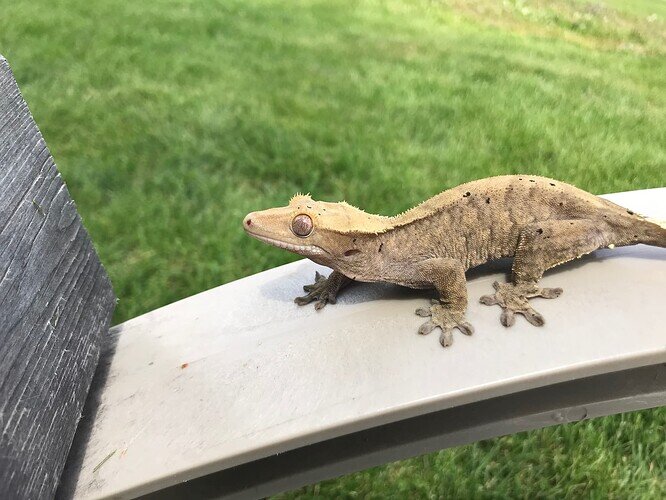 She fires up a little darker than this, but this is her best picture.
I also wondered if she could have cappuccino, but I'm pretty sure she doesn't.