I was interested in this girl at a recent expo and may have made the mistake of asking too many questions and turning her into a holdback, but will hopefully see her this weekend or in a few more weeks at another local show the breeder said he would be at.
What do y'all think of this girl with the clean belly and much busier pattern than her clutch mate? These two were both labeled Pastel Leopard while all other siblings were Banana so I didn't compare.
Parents are Banana Leopard x Pastel Leopard 66% het Clown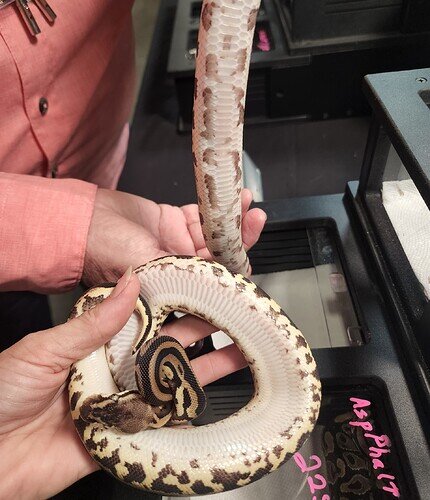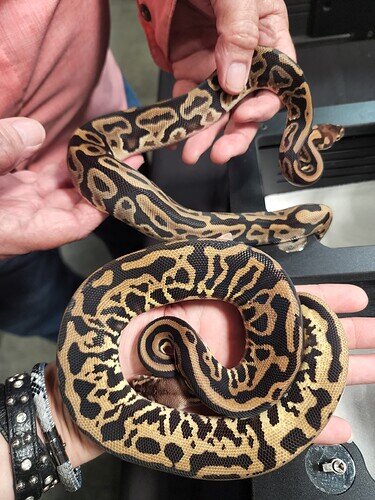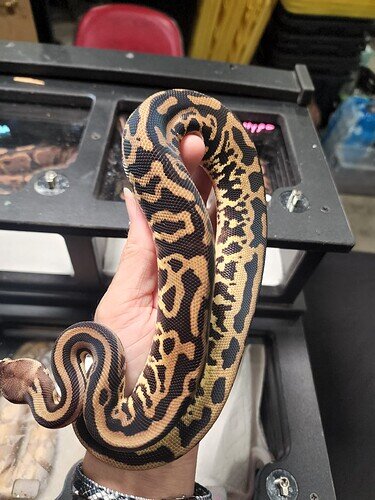 I had been eyeing her for my Leopard Spotnose boy due to her crazy pattern, but even the breeder was hesitating and questioning her when I inquired and started really looking at her.