For me, it is my scaleless BPs. They have certainly proven to be not for the faint of heart, but finally getting things under control. Was a wild ride when i first got them trying to figure out all the husbandry needs.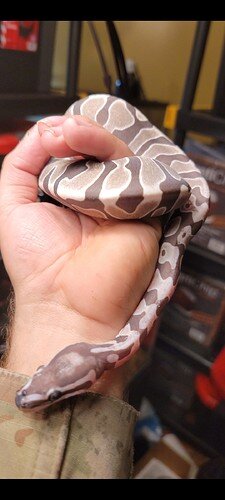 They require so much attention.
Will the male stay that shade of pink as he ages??? Wow what a stunner!
Nope. They flush out sort of grey/yellow as they age
Mine would be lavender snow

genetic stripe she has 1 small alien on her almost completely reduced.
Most expensive would be super banana dg pied female can't wait till she's Breeder size