What morphs are these leopard gecko's a client gave them to me. 00000PORTRAIT_00000_BURST20191112201753566|375x500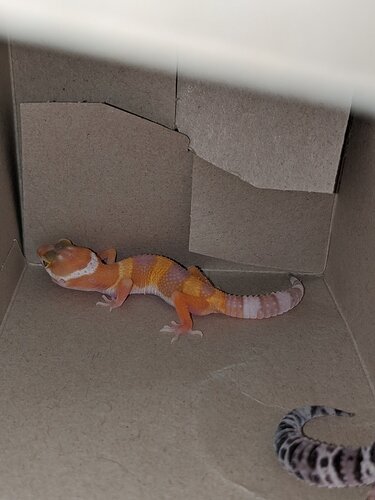 The dark one looks like a snow to me, idk about the orange one.
The orange one is a tangerine albino of some kind, impossible to tell which of the three kinds of albino it is without a lineage or extensive test breeding. The second one is a snow, also impossible to say which kind of snow it is.
this person hit the nail on the head