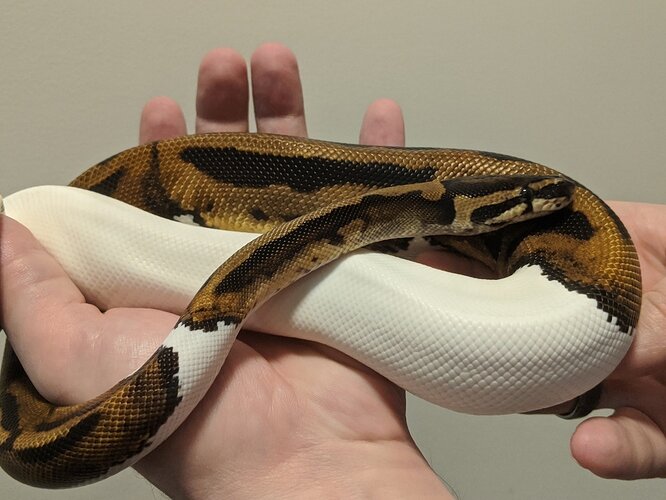 @thecrawdfather @annakirby @eaglereptiles
You all know that that's just the normal pattern, right? This is a normal pied with 3 "faces" and a 4th "big fat face". I did not name him Facey McFatFace.

The emoji snake that Kobylka popped out did not have a normal pied "face". I guess that's what's being referenced? Just Google "emoji snake" and you'll see the difference.