Why do bananas seem to have more orange than albinos? (at least when they are young)
One would think less melanin in albinos would make more brighter orange.
Or am I wrong?
Not just mine, but what I see on the market.
I know some albino morphs can be a bit more orange, but banana almost always seems more orange.
Or is it just me?
Just for example:-
.
My basic banana hatchling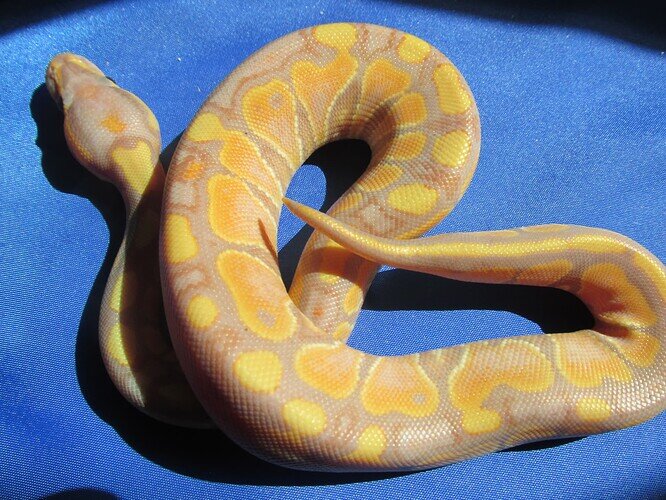 .
My basic albino hatchling