So, one of my sister's friends brought me this garter snake they found out on the train tracks.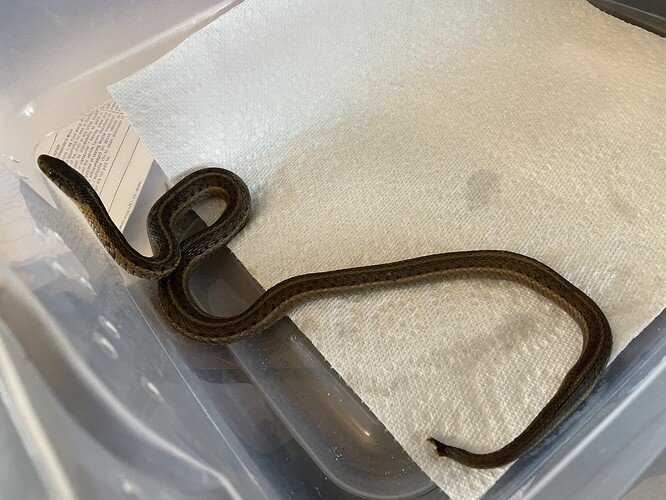 Not only is the end of the tail missing, but she seems to have some sort of puncture wound near the back end under the belly, which is also a bit swollen: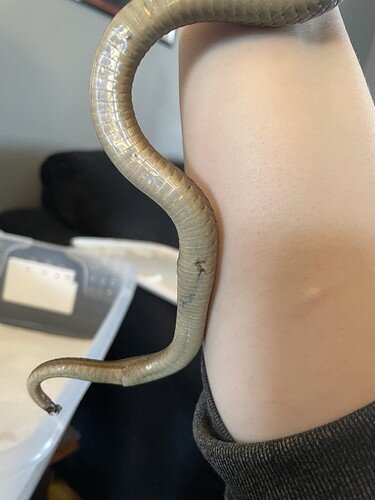 Edit: Upon closer inspection, this doesn't seem to be the only places she has these puncture wounds: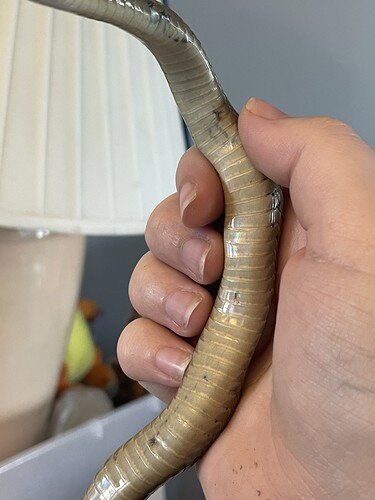 I gave her a soak to clean off the dirt and mud she was covered in, but she didn't drink any water. She also seems rather inactive and is just sitting in her tub I put her in, but will flick her tongue in and out normally and moves sometimes when I pick her up. She did musk too, but hasn't musked on me since she was brought in to me.
I'm wondering if there's anything I can do to help this poor girl, even though I don't have much hope for her. There seemed to be a bit of blood-colored material coming out of her vent (I did attempt to sex her, and since I didn't see any hemipenes I assume female)
I of course don't plan to keep her since she's likely to have internal parasites and who knows what else, that I could unintentionally introduce to my own collection.