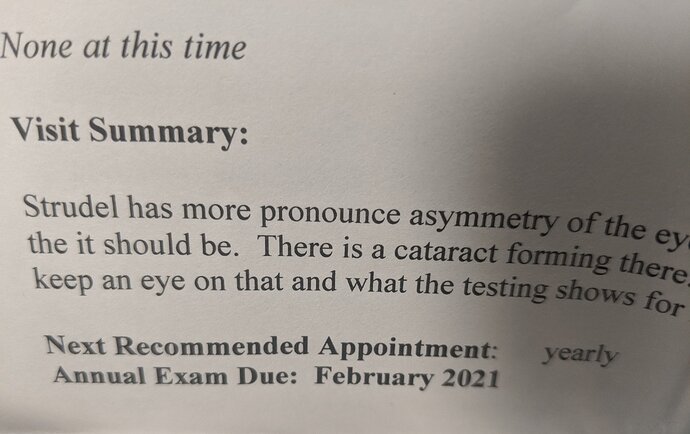 The note above is for a female we have with an unknown age. We took her up to the vet to look at one of her eyes that didn't quite seem like the other and seemed to have a cloudy spot even in bright light. The asymmetrical skull is unrelated, doesn't bother her, there's no swelling, etc. You most likely wouldn't notice if I didn't point it out. Probably not from an injury. Just grew like that.
What caused it?

She's been this way since we got her. Probably just old age.
I thought some might find it interesting.
Edited to fix the picture.