Over the Mother's Day weekend, we had our second clutch start pipping. It wasn't a spectacular, genetic soup of a pairing - just a pastel clown x kingpin. Eight good eggs were laid and incubated in a Nature's Spirit incubator with thermostat. So far, seven of the neonates seem fine and are responsive, but number eight was hatched eyeless and with a mouth deformity.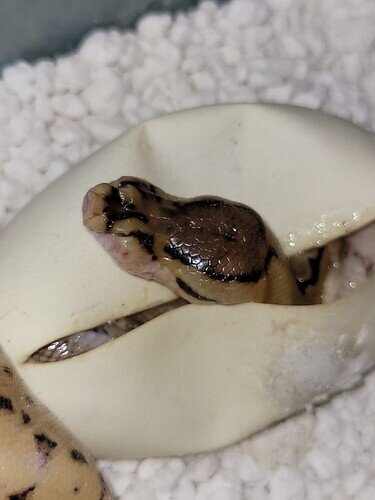 This one is responsive, but once fully emerged, we will likely take it to our exotics vet for further discussion - providing it makes it. If this little one is viable, we'll keep it safe and healthy as possible.
It happens eventually to all of us.