Okay guys, I primarily keep ball pythons, but my past is riddled with various colubrids and when I discovered what salmon snows are, I HAD to get some!
Thanks to some recent YouTube videos, the idea of buying a blacklight for fun really made sense, especially since one of my ball pythons is a super Mojave possible black pastel. I really just wanted to see into the future if a blacklight would reveal what breeding will eventually have to. Unfortunately I did not succeed with the blacklight method here, she really doesn't have a hidden pattern to reveal.
Anyhow, i went ahead and viewed all of my animals with this new blacklight, and much to my amazement, my salmon snow corn's head lights up like a nuclear slime ooze of movie-inspired proportions!
My palmetto het snow, and my amel het palmetto, have zero reaction to the lighting at all.
So wild! Enjoy!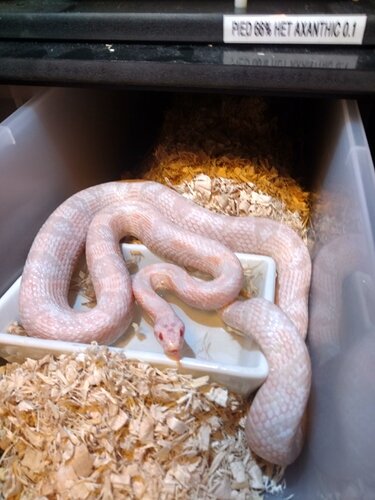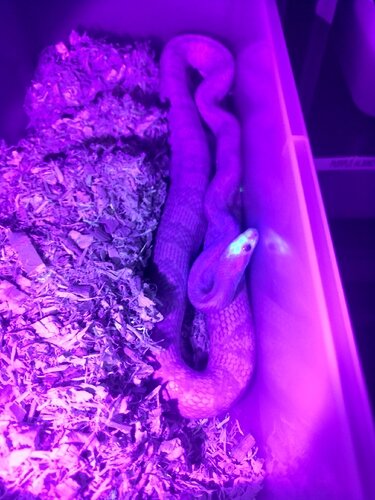 Anyone else have any radioactive colubrids?!