I noticed the trend right away in several animals we hatched back in 2008. I've literally hatched hundreds of examples.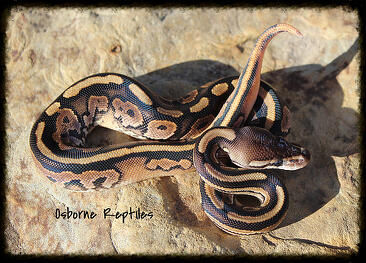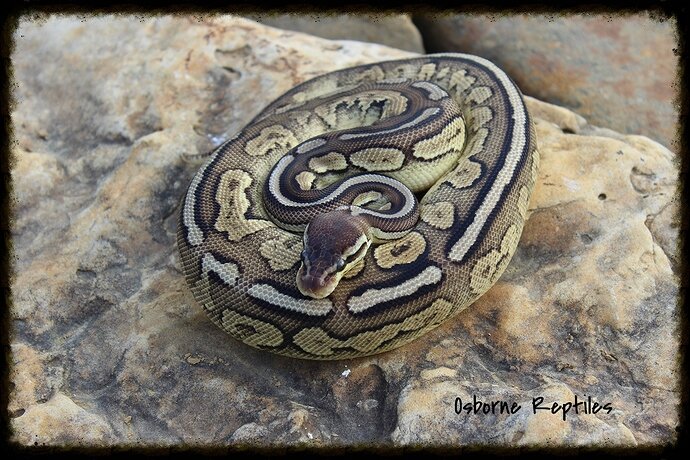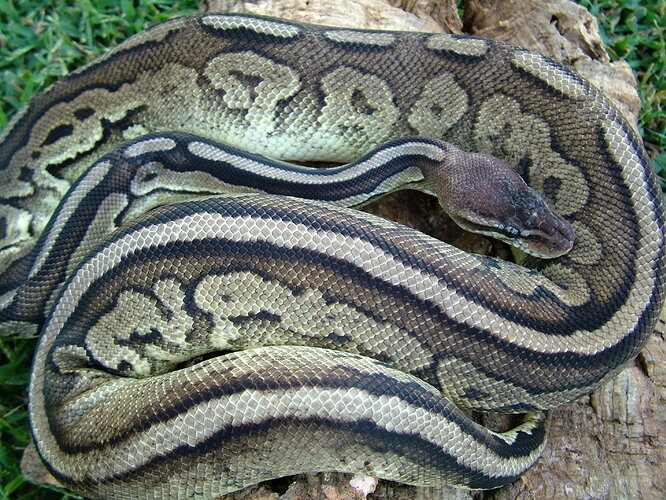 @osbornereptiles
So this is a cool little morph in itself then…
Piebald is a crazy morph deep down, the pathways it travels must connect to several different spots on the genome to cause such completely different reactions with so many other morphs. It seems I'm constantly learning about "visual" het Pieds.
There are a number of us that believe Pied is a very subtle inc-dom and not a recessive.
Do you have any documentation on that I could read up on? I'd really like to learn more about that theory as that would be interesting.
Nothing specific, no. But is you read up on the piebald phenotype in other animal species, a large number of them are inc-dom or dominant. And if you look beyond the "marker" talk, there are other phenotypes that are discussed, especially in relation to combos, that point toward it.
I would be willing to accept that as truth in all fairness.
Looking at Het Pied not one of them look completely "normal". Maybe I'm just looking for things that aren't related now…but -
There seems to be a bubbly tail pattern on a lot.
The aliens heads, especially towards the rear, have reduced "eyes".
Lots of alien heads crossing over the dorsal, almost Pastel like.
I'm not fully convinced, but I'd be willing to be, given more details.
Darn, I figured if anyone knew of a research paper put out you'd have the link.
I always wondered about that because like you mentioned, I was aware Pied in other animals wasn't a recessive trait.
That would be interesting to try and prove that correct.
Thanks Travis.
Nope, no papers. Not many snake morphology papers out there at all really
.
.
.
It has sort of been done… Kinda.
Years ago, JKR started his own "line" of Pieds by buying up import/normal-type animals that he believed were hets. A couple of those eventually proved out. Now, what exactly he was looking at and the origin of the animals he was choosing from (e.g., were some possibly listed as poss het) were never really clear so… Not exactly a proof of concept
@t_h_wyman If I'm correct there should be no visual identifiers on hets of recessive traits. So if pied was a incomplete dominant gene that would explain ringers in the "het pieds". Or am I way off base?
My observations include but not limited to, belly tracks, yellow belly smudging, and pattern changes. Other than drastic pattern changes, there are other morphs that also come with belly tracks, but the yellow smudging is something I've noticed in many het Pied combos.
Even with this animal in shed you can clearly see the yellow smudging as well as the tracks. I know not every het Pied has tracks but in the 17 years I've been working with them, I've seen only one that didn't have tracks.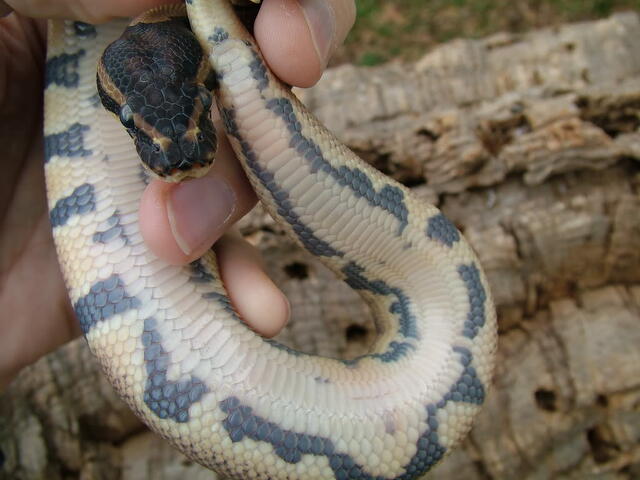 Interesting. So JKR saw something in those "het" Pieds that made him think he could prove them out. He obviously has the eye and much more experience than the average person, but that's still interesting he would be able to see a visual indicator that Pied may be present. Or maybe he got lucky because like you say not exactly a proof of concept.
And like Shaun mentions, with hets having no visual indicator( most the time ) maybe there is a small chance Pied is a inc-dom.
Have you in your experience noticed any other morphs or hets that have the yellow smudging associated with the het Pieds?
In the beginning of the Pied project, Pete Kahl sold any 100% het females he produced at a premium and kept some of the possible hets as breeders. He said he could tell hets from non-hets.
I've not noticed it on anything other than het Pieds and het Pied combos I personally work with. Any morphs with clear bellies can throw a wrench in things but they usually make up with another pattern anomoly.
I think genetically speaking no hets from recessive trait is supposed to have visual indicators. Had to rewrite that about 10 times lol.
Ok, that's good to know. I've always questioned if the smudging was present in other hets or morphs, but don't have near the experience you have to have been able to answer that myself. Thank you.
Do you happen to know what he was seeing that made him confident he could tell a difference besides the het indicators you are familiar with?
I'm pretty sure you're correct, @t_h_wyman can correct us on the genetic part.
But I was saying more the train tracks could be a visual indicator but I've had train tracks on 2 het individuals and they haven't proved out, so it's definitely not concrete proof.
And this is a different species so a little off topic. But I know Garrett Hartle can tell the difference between a het Pied retic and a non-het Pied retic. So maybe there is a way to tell, or maybe those breeders are just on the top of their game.
The markers I know of are the same Pete was looking for. He was obviously still proving things out back then so the markers in combos came from my own experience. I believe Pete was going with belly markers.