My fiancé went and exchanged the female crested for me (I had posted about her since she had a spinal deformity and wanted second opinions… turns out she was "born like that" but it still wasn't disclosed to me as so.)
So now I have a healthier looking male, and since I'm really new to crested gecko genetics I'd like some assistance in identifying him.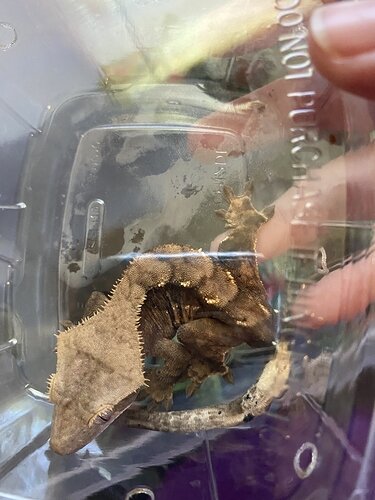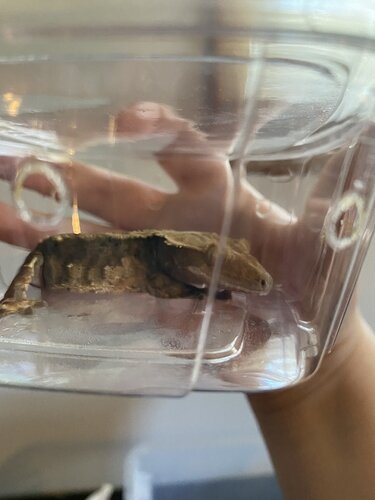 If I need better pictures I can get some later, he's a bit jumpy and I would rather give him time to settle in than pester him trying to get pictures.
Thank ya'll in advance!