As you guys know, we have published ads from our market to our Facebook business page for years. Two days ago, we got our first post banned.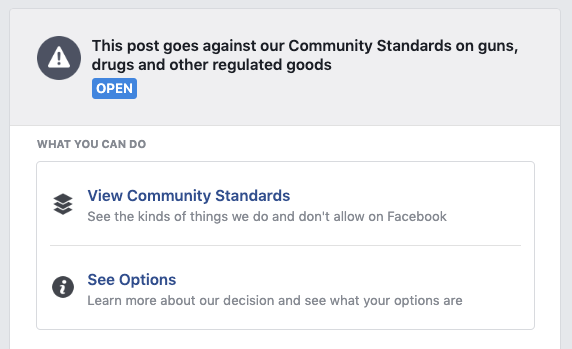 While in a way this isn't surprising, it had seemed like up until now Facebook had granted immunity to business pages. I'm not sure if this dialog is still being shown, but a few months ago, users were seeing this: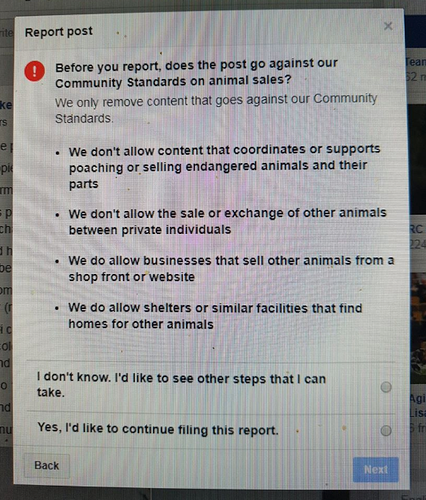 It seems as though FB has further tightened down to even restrict businesses from selling. Anyone see any other evidence of this?
In related news, the FBI forum got hit today as well.
On the bright side, we are pumping out MRC posts to FB now.