This is an exciting day! Last night I noticed one of my eggs pipped, I checked on them again this morning and saw this: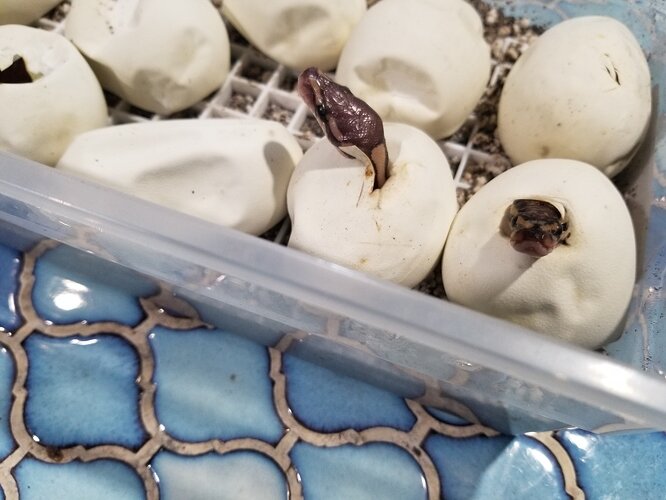 So excited for them to come out! The pairing was a female Mojave Vanilla Sulfur to my Firefly Butter Enchi and my Pastel possible Chocolate Desert Ghost pos het OG and Caramel Albino. I did cut the eggs because they were pretty deflated and I wanted to be able to give them some water to keep them from drying out, but they are all alive and well! It looks like the dad ended up being my Firefly Butter Enchi, I got 3 BELs! I also think I got a Pied somehow? Neither of the parents were sold as het or even possible het Pied, I will know for sure when it comes out the egg, but here's a picture of it, let me know what you think: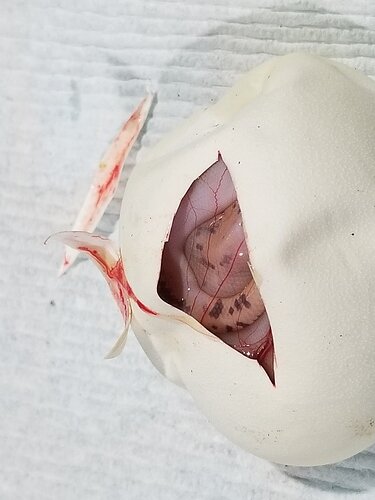 I will post the rest of the hatchlings once they come out the eggs, this post is long enough lol but nothing else was super crazy from what I could see.