Its that time of year again! Who ever guesses the closest date and amount of babies without going over first will win a 1.1 pair of 100% het sterlings! The Winner will only be responsible for shipping costs.
The rules; You can only guess once, and edited guesses will not be accepted (I'll be screen shoting the orginal guesses)
Only guesses on this thread will be accepted. Usa only.
Feel free to Pm me with any questions about the litter, lets please leave this thread for guesses only.
Heres your Clue, She is due the first week of April!
Here's the kicker, this contest is to encourage group participation in the morph market boa community to work our way away from Facebook groups that keep getting deleted. The winner will be announced only on Morph Markets community here in the boa group, and will have 24 hours to respond otherwise the next closest guess will have 24 hours to respond! So pay attention to the group, bookmark the post, and maybe make a few posts and say hello!
Visual sterling pictured and of mom.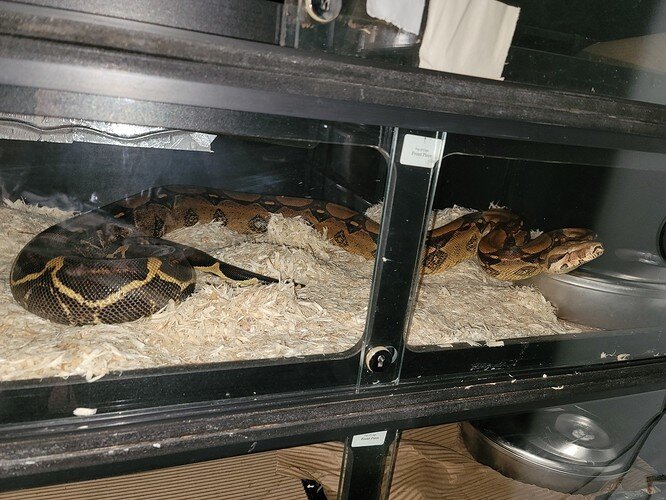 Good luck!
First time posting in the group? Confused about the layout or have questions about how to use anything? Click here!