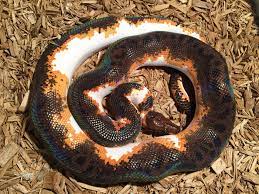 Just found out about pied brazilian rainbow boas, and let me just say, I need one

They're so beautiful!
I feel the same about calicos and t- albinos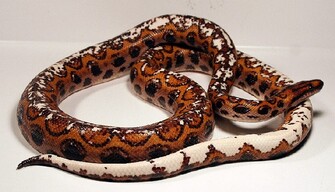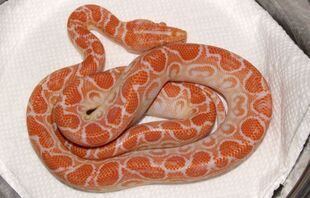 I personally like the calico one better, but the pieds are nice.
You know what, yeah, the calicos have a better pattern.
No it's because the white on the top. It's just that it's different than pied.
That's a good reason, but I personally like the calicos better cause the pattern looks cleaner and still retains a lot of rainbow boa traits color wise.
I love white on super colorful snakes
Those do look cool, maybe someday…
I was today years old when I learned about BRB morphs. That's amazing. I had aspirations of keeping and breeding these (common Brazilian Rainbow Boas at least) at some point… I think I'm about sold on them now.
That looks crazy! I never knew that BRB had morphs! The pied reminds me of the calico morph ball pythons.
Same here! I didn't know BRB's had morphs either. They look so nice? I'd love to get one even as a pet once I have more experience
Add another person to the list for not knowing BRBs had any morphs. Normal ones are already stunning, but those ones are superb!
I knew they have morphs but that is because I spend lots of time on MorphMarket


But nothing as special as pied or calico.
I like t- albinos there beautiful
Truly rare and beautiful boas.