Let's have some pointless stupid fun!

You woke up this morning and you are a 10 year old aspiring Pokémon master.
Today is the big day, the day you get to choose your starter Pokémon, but there is one issue.
You can only choose from you reptile collection.
Using My Pokecard (or one of the literally hundreds of other sites) let's see your new Pokémon and it's abilities/attacks/weaknesses.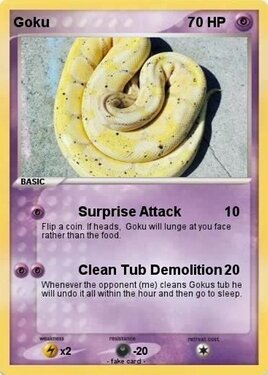 Disclaimer: You are not 10 years old again, nor is it likely you will ever become a Pokémon master