My name is Branon and I have been keeping herps off and on since 1987. My first herps were a couple of anoles and I was happy to have them, since Mom was/is positively phobic of reptiles…though none so terribly as the dreaded snake. When I was 16 I convinced her to let me have a snake, provided I got a job, took full responsibility, and moved out of the house. I moved into the garage within the hour, had a job by the end of the week, and bought 'Blue', a WC ball python, w/ my first paycheck. Since then I've kept and bred boas, beardies, balls, and a host of other critters. At one point we (my wife and I) shared our home with 46 different species of critters, most of which were herp rescues we were trying to rehome. I've been happily married to a non-herper (though she kept a snake before I did) for 20 years, we have 3 awesome kids, and my education is in wildlife science.
As far as breeding goes, I'm a die-hard snake guy who still loves playing with any cool critter. Mostly, I only breed boas and pythons anymore, with particular interest in Brazilian Rainbow boas. That said, with over 30 years in the hobby I've seen 'a few things' and I look forward to learning even more as the years go by!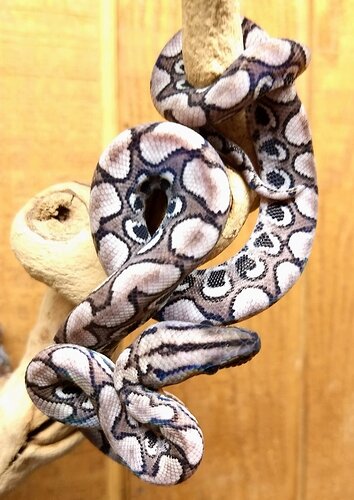 If you have any questions about general husbandry or just want to reminisce about the old days, I'm at your service.
Branon Rochelle
Alpine Reptiles