This clutch was produced on a loan and for the most part we've agreed to what we have, with a couple of discrepancies. If anyone with more experience would like to weigh in I would welcome the suggestions!
Sire: Butter Mojave (BEL) het Hypo, possible Pastel, Black Pastel, and Enchi
Dam: Pastel Hypo
And, the clutch: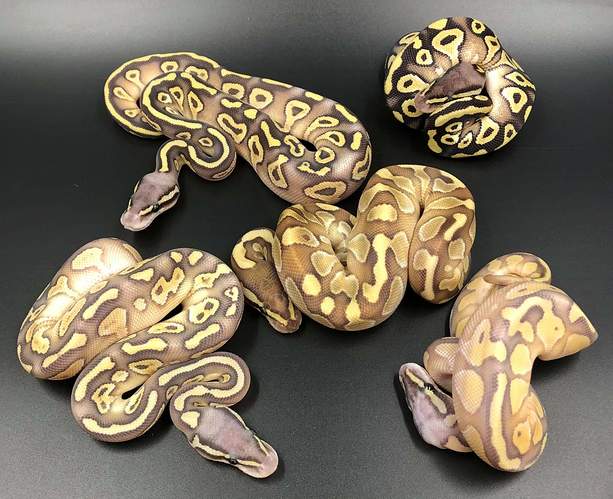 I am going to hold off on posting our own thoughts so I don't influence anyone's thinking one way or another.