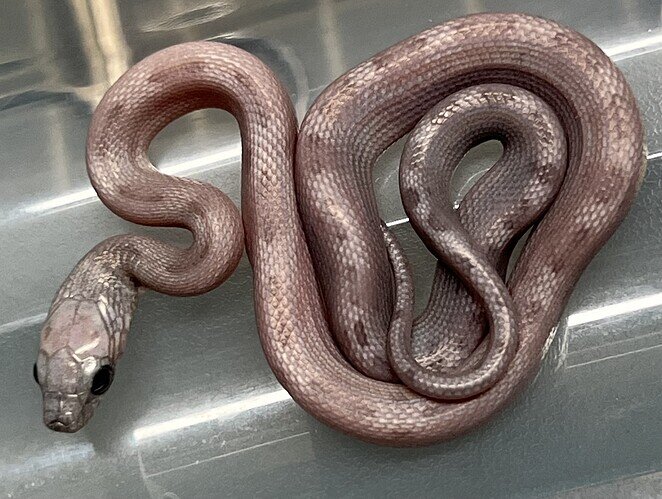 I have a few of these pipping but this one is out.
Parents are a male Miami shatter het motley/caramel/hypo and a female Miami honey het motley/hypo/cinder.
Have you put Sunkissed, cinder and motley together and produced something like the above?
I think it's a Sunkissed miami cinder motley but what do you think?