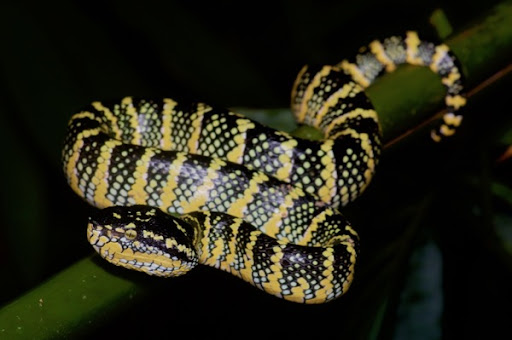 The temple viper wouldn't show in the original post for some reason
Bush viper, green or black mamba, eyelash viper, cobra, rhino viper, and copperhead. Someday I might try keeping some of these (likely bush, eyelash, and copperhead).
Gaboon Viper, Bush Viper, Copperhead, Pygmy Rattlesnake, and Eastern Diamondback are my choices.
If I could find one, maybe one day I'd keep a common death adder. They are both great and terrible at the same time. They are one of the most docile venomous snakes, but they also
Rinkhals, Gaboon viper, Bushmaster, Western diamondback and maybe a Black mamba or two…

I would want a copperhead and a Gabon viper no question
I wouldn't mind one of these!
Copperhead, Arizona black rattlesnake, and coral snake
Bush viper and Gila Monster would be mine. Based on the fact that I regularly get bit by my leopard gecko and crested gecko I don't think my wife would ever go for this
Gila venom isn't too bad though is it?
Most definitely a gaboon viper. I just love their pattern and how chunky they are

. That black rattlesnake looks incredible as well
Squams, rattlesnakes, and gila monsters. Truth be told someday I'd like to work with venomous species. So maybe at least a few of them can happen at some point.
not sure but ive seen some tamed down
I bet Gilas can be tamed but I was wondering how bad their venom was for us humans. They are mild right…just have a strong and nasty bite more from their strong jaws rather then venom power.
Their venom is excruciatingly painful, but it's likely not to kill you.