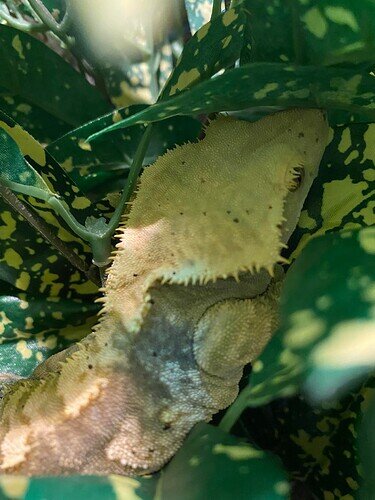 What is the main difference between lavender and dark based?
What are some of the distinct signs of a lavender?
Anyone have some progression photos of juvenile to adult?
Or fired up/fired down pics?
People say you can breed lavender into yellow and reds to make them more bright, can that change in brightness show already in the first generation?
I know lavender is a form of hypomelanism that reduces black. Such a weird gene. How can it create lavender geckos that fire up jet black and "clean up" the dark pigment from yellows and reds at the same time?

(the gecko in the pic has nothing to do with this discussion, she's just being cute)