So I went to check on my snakes today, and happened to open my girl Mirage's tub…
To find she had regurgitated (highly unusual for her) and immediately noticed a large lump in her upper body. It feels a bit firm to the touch.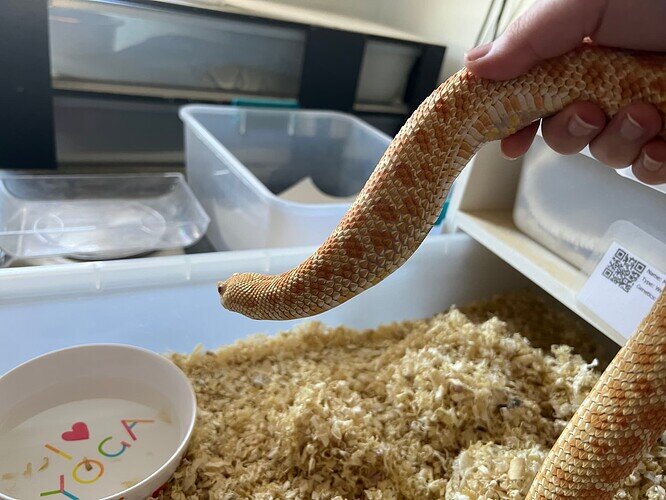 Best picture I could get, but… anyone know what's going on or what it could be? There wasn't any issue until today. We fed her last on Saturday, Sunday we don't mess with the snakes so they can digest, Monday we went in to replace all of the water bowls and I didn't notice any issue then… it's when I went in today that I noticed this.
She's acting normally otherwise, no changes in behavior at all.