Which reptile do you think has the most unique scalation?
Share some photos with the community so we can appreciate all of Mother Nature's amazing creations!
Mine would be the Dragon Snake (𝘟𝘦𝘯𝘰𝘥𝘦𝘳𝘮𝘶𝘴 𝘫𝘢𝘷𝘢𝘯𝘪𝘤𝘶𝘴). Below is an awesome biological illustration of their scalation. These magnificent snakes have such unique anatomy!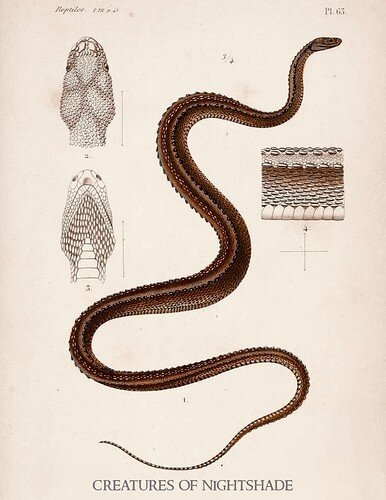 ---
Enjoy some macro shots I took of our Dragon Snake's scales: