Fathers Day present. My 1st sucessful hatchling. Pairing was 2x harlys 1 dark, 1 light.
This little one looks just like dad except that this guy has a orange dorsal and patterns on feet. The orange threw me off due to the fact that mom or dad doesn't have any orange.
My guess is this guy is considered a Harlequin, Dark, Portholes.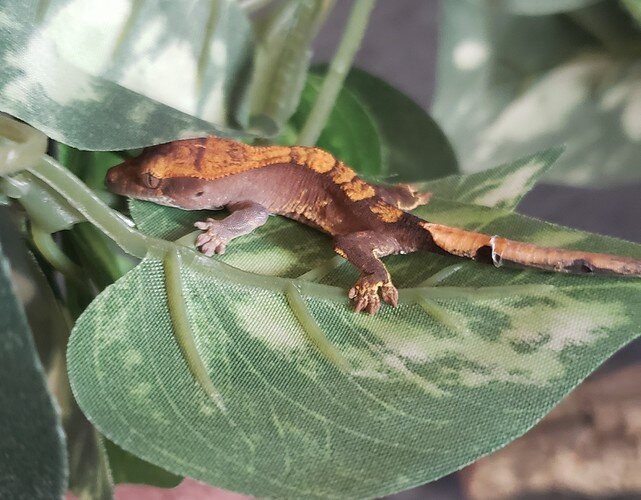 Mom and dad can be found here…