Thank you! It has been a nailbiter to say the least. Everyone is about 65g too. I'll definitely update.
Killer babies @hlynn2224! And whoppers btw! My favorite is your favorite but they are all keepers! Congratulations to you on a hatching job well done!



Thank you! I love them all

They are all lookers @hlynn2224! That's a crazy winner of a clutch!



Thank you

I agree lol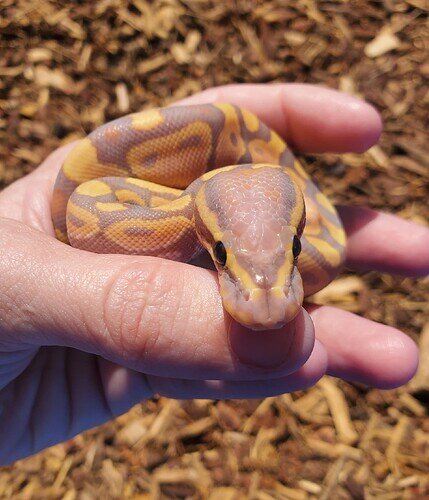 First to shed. I bugged everyone at
NARBC
Arlington yesterday

and banana pastel was the concensus (for this baby). Some thought the calico gene was causing the ringers. Others said mom is possible het pied. All laughed at my crazy clutch story

What a sweet little baby face! Love it!

Post more post-shed pics of the other hatchlings when you can. We love pics!