So, I decided to cut my first clutch on day 53 (we're on day 56 now so the babies should start coming out soon… actually one baby was poking its head out when I went to snap the below pic) The pairing was 1.0 banana yellowbelly x 0.1 pastel het axanthic. I got 3 with banana, 1 normal looking one, and then this oddball: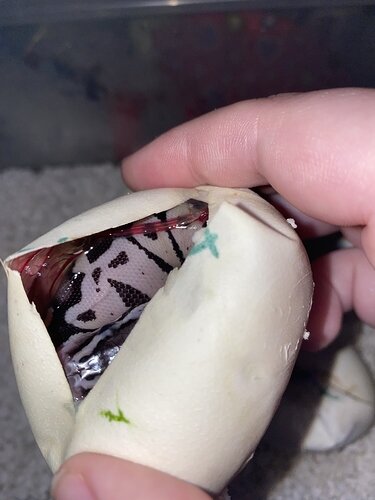 That looks like a super pastel axanthic to me. Would anyone agree?
I know you usually can't identify for sure until the snake is out of the egg/had it's first shed, but the black and white contrast really caught my eye.