I'm jealous. That's on my wish list and I'd love to pick the author's brain. That's pretty much the Short-tail Bible on all of the groups I'm on.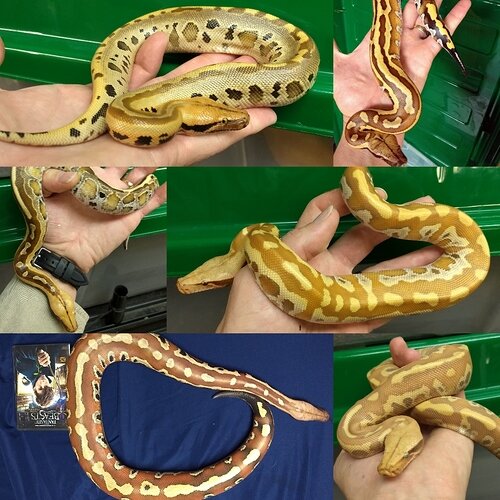 Nice. That's pretty awesome to hear. I'll pass it along to him if you don't mind. Maybe we can get him to stop by here.

He's still breeding short tails and razor sharp. I was asking about the Granite morph and got a ton of notes I still have to sort out ranging from other Borneo lines to identifying morphs by their eye coloring.
Love the kind words! I need to dig up the healthy debates on Granite vs. Marble lol. There is so much cool stuff others have add to the crazy Borneo morphs. Check out Philly Herpetoculture, Matt Minnetola who has done some great stuff on Borneos. I have a few pet projects I'm intentionally being shy about since I often hold back way too much of…
Feel free to email me at pogona31@yahoo.com and what ever is left of my brain to pick, I am happy to share

Haha, @pogona31 you don't know what you've gotten yourself in for!

Wonderful book! Can't wait to add one or two to my collection.