I can't be the only one, right? Pituophis sp. are great snakes! Hardy, somewhat friendly, readily available, and the perfect size! What's not to love?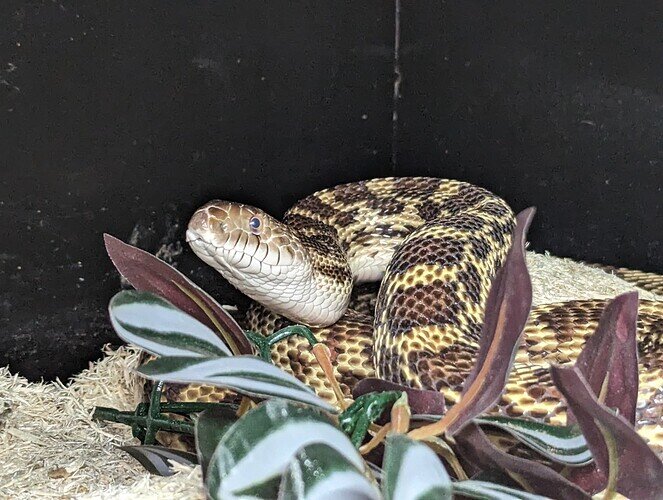 Here's my guy going into shed. I'm not sure what subspecies he is. He came to me as a captive hatched animal from eggs that someone dug up when they were putting in a fence. He's from a spot where the ranges of P. c. deserticola, P. c. affinis, and P. c. sayi all come pretty close together, so he could be any of them, or maybe an intergrade. I give him a medium rat weekly, as well as whatever the ball pythons don't eat. He's friendly once he knows it isn't feeding time, but he's also given me a good chomp once or twice. That's what you get when you feed a food motivated 5' colubrid with 9 inch tongs.
Show off your Pituophis!