I was surfing Morphpedia and came across Polygenic, unlike Incomplete Dominant or recessive etc there was only one example, called 'Genetic Reduced'
I kind of get it, multiple genes acting together like Hight in humans as opposed to human eye colour (recessive)
I don't think it is something special but am just interested to find out if mine is a coincidence or not, and learn more.
I guess as it can not be proved out through breeding (my limited understanding) there is no way to tell.
Morphpedia describes it as follows:
Genetic Reduced is more an appearance descriptor than it is a singe defined morph. (i kind of get that)
It also states: Genetic Reduced Ball Pythons body usually lack "eyes" within the alien heads that give it a reduce patterning appearance.
Question, are there others than Genetic Reduced? (the explanation indicates to me there could be, maybe brightness or something?)
Question, could the one I have be one?
Here is the Morphpedia albino example of Polygenic Genetic Reduced.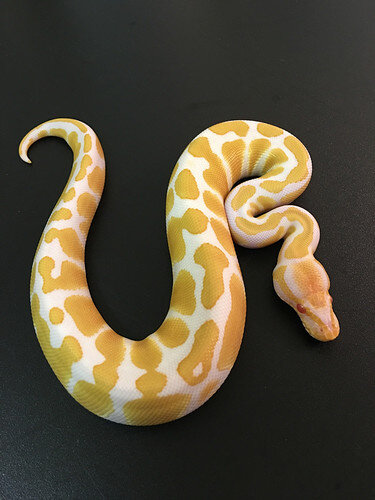 Here below is my albino het pied and possible other little bits.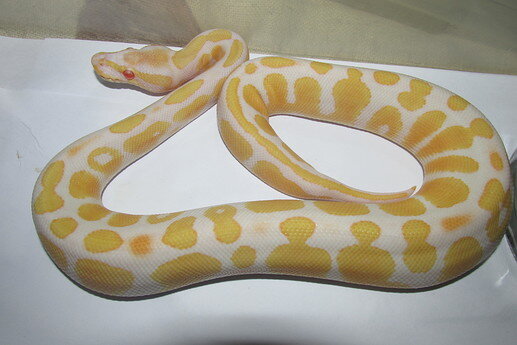 Very similar pattern. maybe a coincidence. same head and shoulder alien heads without eyes and reduced pattern.
I did wonder why this one had such a different alien heads, I just liked the look so chose this one.
Those that know me, know I have a thing for alien heads