Thank you Josh @j-royals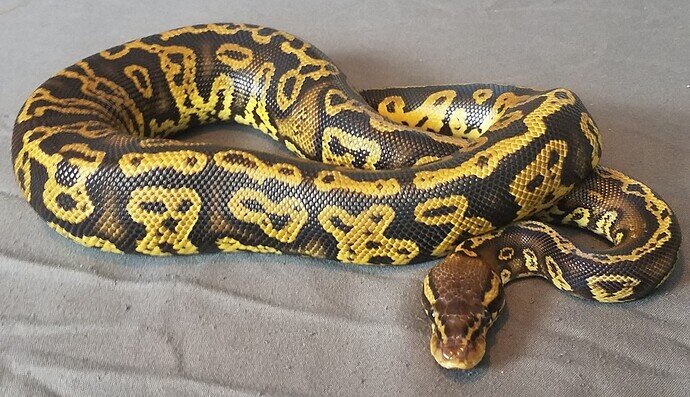 I'm liking that busy pattern and the dark outlines around the distorted "alien heads". What all is in this guy?
Ah, I had not seen that from the other thread. Thanks for linking!
He's gorgeous, congratulations!
Thank you, completely stunned when we saw him in person🔥
The acid/confusion/static project is one of the best dominant mutation projects around!
Congrats on the awesome new pickup! I'm sure he will take your projects to a new level.
Thank you so much. We are excited putting him into our projects.
I thought I recognized him in the thumbnail. Josh makes some good stuff
Yes he does, you can also pat yourself on the back as well. We got lucky with the break in the weather to get him here.
Put him to everything!

You know me too well

It can't hurt

You are absolutely right. We'll definitely get him into the dg clown project and also the ultramel project and the black pastel candino project

Wow, that sounds beautiful!
Congratulations on the new snake! Now where do you live again, and what time do you leave the home? I was just gonna drop by and pick him up and take him back to my home

Seriously though. That is a

snake
He would look really good in your projects lol

Thank you ma'am, we can deliver some offspring to you at Arlington in a year or so. Lol
All seriousness though, thank you, we are so excited to work with him.
@lumpy go ahead, egg her on.