Yes she is so gorgeous!

That little line from her handstamp to the start of her neck looks like a sword which is cool af!
Gorgeous snake

Definitely a boring, dead morph. You definitely don't want to keep her. Definitely send her my way so you don't have to look at it anymore.
Wait a second, you mean g-stripe doesn't overpower everything?


G-stripes are a freaking killer recessive to have. That acid totally changed up everything! Looks wicked! I am still working on another "boring" g-stripe morph. The enhancer, g-stripe and other traits. Nothing but hets so far…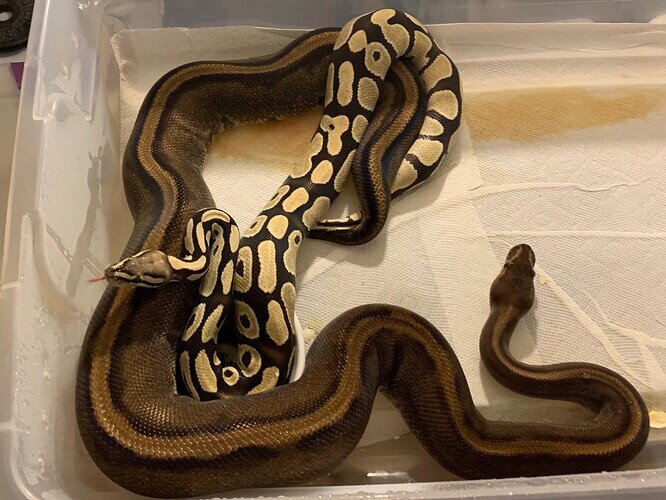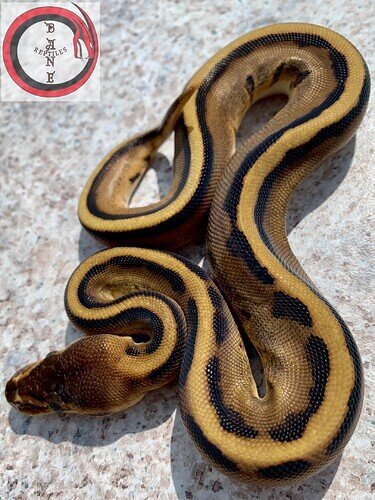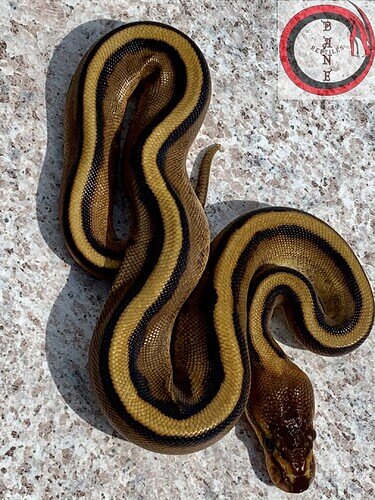 I can't get enough of the GStripe. Love mine and soon going to be breeding. Not sure what way to go, but definitely want to see what happens.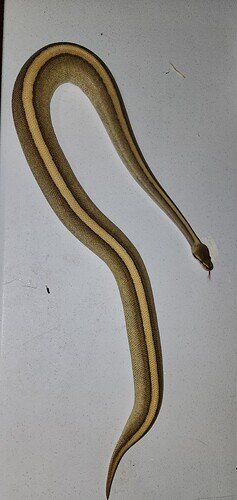 I actually picked up a cinny hypo pos het stripe female earlier this year for my Mojave hypo group.
Eventually I want to see if she proves out. Unless of course the testing gets released first. Cause then I can just focus on hypo until I get the results.
I know they can be really hit or miss regardless, but I don't believe stripe has any markers, correct? Mostly for curiosity's sake.
No for sure markers I am aware of. Some people say the dorsal is brighter in definite hets., but I haven't noticed anything for sure. Some of my het. G stripes are very weird patterned though, so much so they look/or are dinker type stuff. Stuff like split neck stripes odd head spots, weird pattern, flames. Don't know if that is a good indicator or not. Here are some of my weird het pics.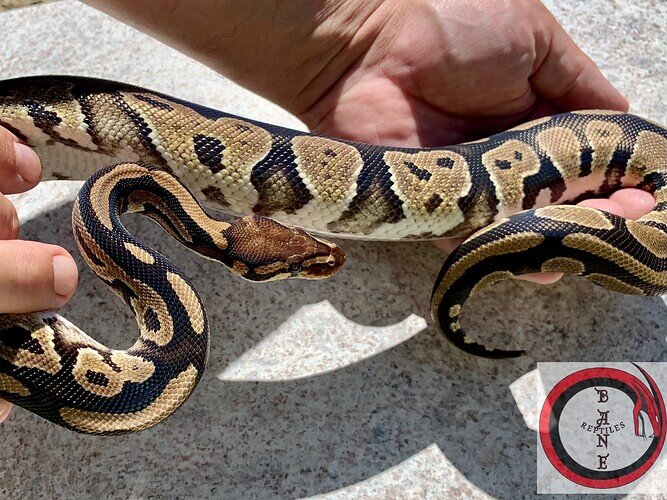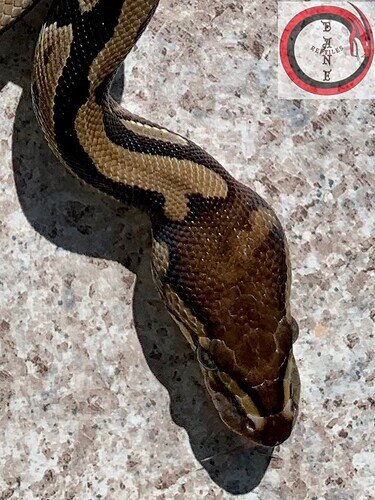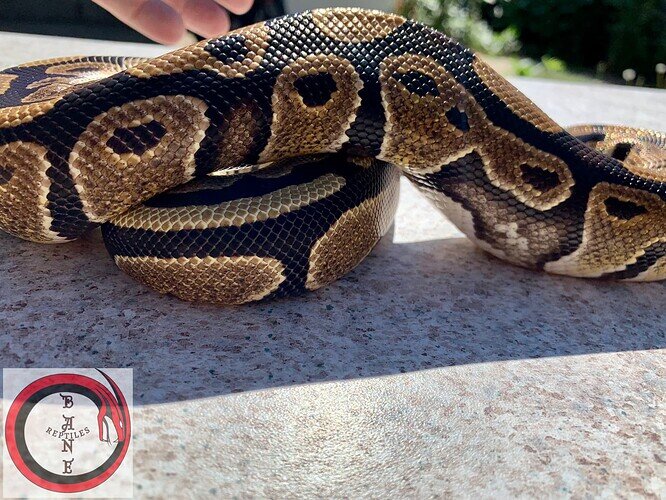 I f they are choosing the super stripe complex instead I'm with them much more variety same sort of look, IMO of course
I love my g-stripe girl definitely one of the most beautiful morphs to throw in there. My mom is obsessed with them she really wants an axanthic g-stripe so thats what I have to look forward to try and produce when I start my breeding journey


Super pastel butter g-stripe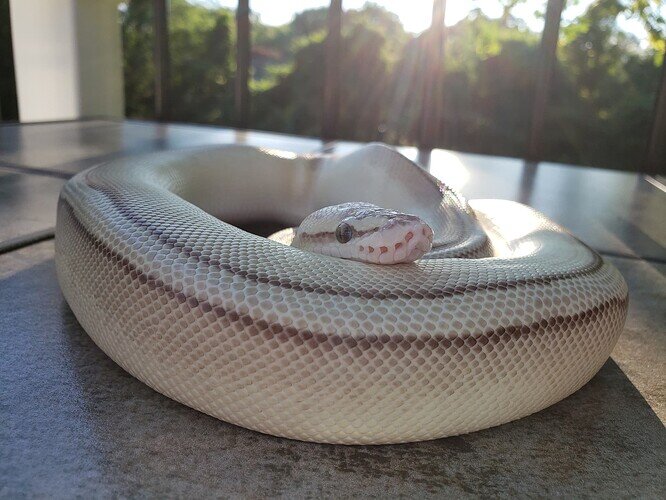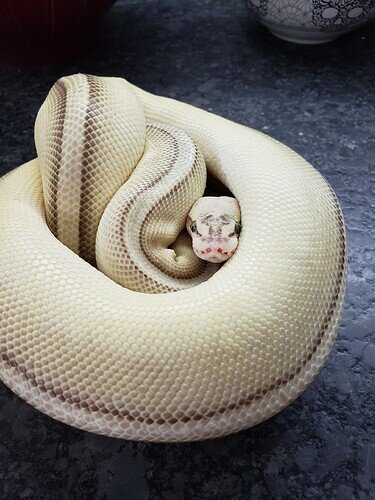 Nothing I would consider legitimately a marker
Somebody help me out… what is the "g" for?
Genetic


Really?? Good grief, Charlie Brown!
Cant beat a genetic stripe high contrast albino for my eye.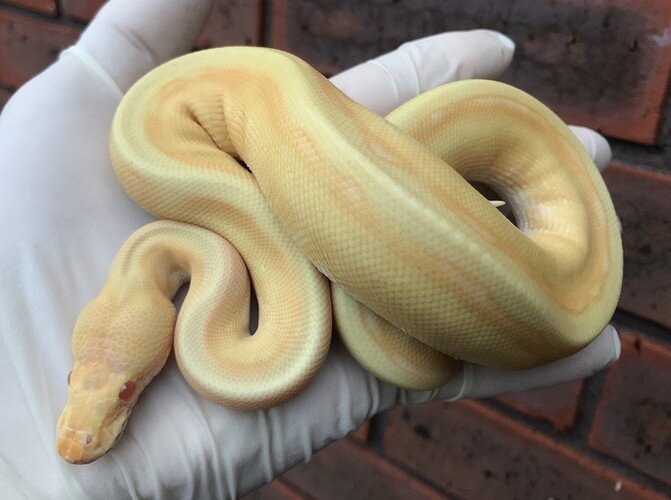 (daren (seller) gave me permission for photo when I bought it. we go way back decades),
i need a new pic when I have time but he is much the same at 1200g)
I am crossing him with an even higher contrast albino to try and improve it
Reminds me of a good Butter Stripe corn snake. (I've got a couple of those.

)
Seems odd to me that there's a "g-" designation meaning "genetic." I mean, how did that happen? Are there huge numbers of non-genetic stripes out there? Why don't we designate all the other genetic variations with a g-prefix? Aarrrgh…

Not sure what role this may play in it, and I'm not sure the order of which was discovered first. But there is a tristripe out there for ball pythons, so maybe they just chose to go with g-stripe, to give it more of a different name than just "stripe"
Gstripe is one of my faves! I plan on pairing these guys when they are bigger!
0.1 Mojave yb poss bh het gstripe
0.1 lesser spotnose dh albino gstripe
0.1 Ghi lesser cinny yb het gstripe
All to
1.0 bh od het gstripe