Hey all!
I'm a hobby paleoartist, and I've decided to start a new project combining reptile morphs from the hobby into my dinosaur practice. Yes, yes, bird colorations would likely be more apt due to the relation, but shhhhhh I want to practice reptile morphs/patterns right now.
For example, I finished my main practice for Carnotaurus sastrei here: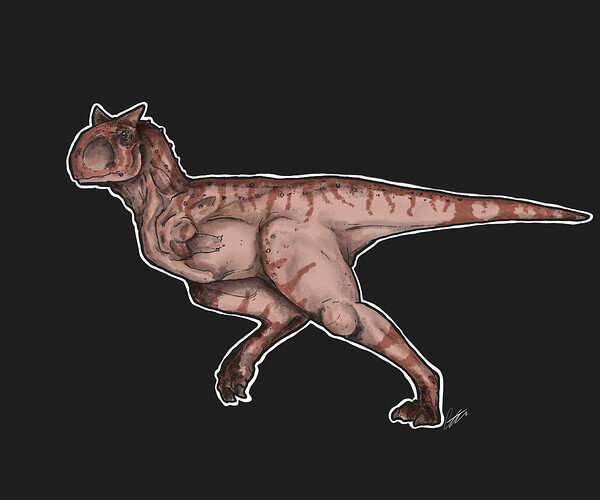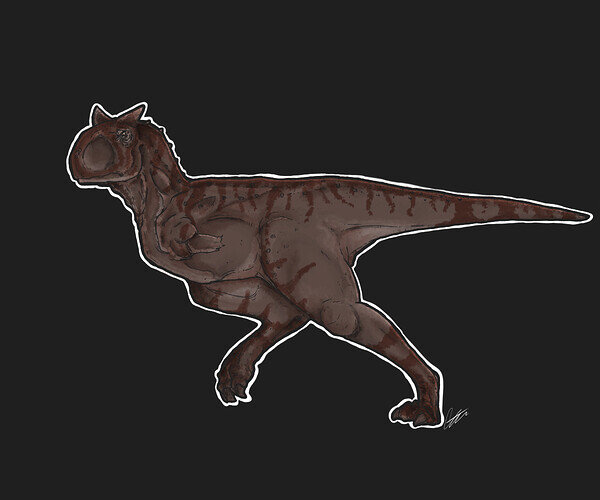 And moved on to practice 3 Ball Python Morphs: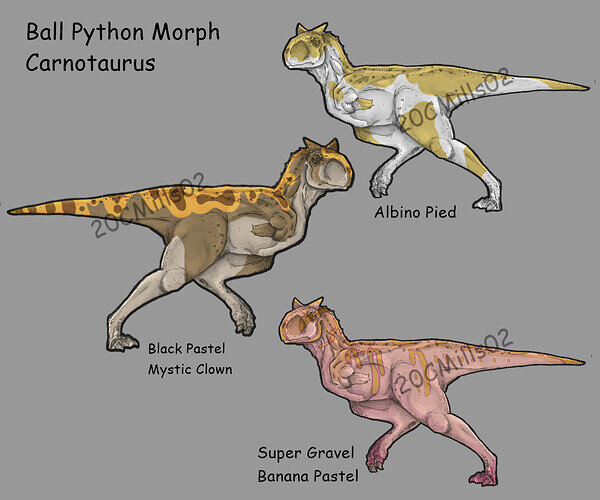 No, not exact, but this is for practice, not morph ID purposes.
So my questions for you!
What reptile morphs do you think are deserving of dinosaur proportions?
Do you have a morph that you think would compliment a certain dinosaur? What pajamas would a T Rex look good in?
I'll continue to post the finished products here as long as doing so does not violate terms. I think this is okay since I've seen other herp art on here? If not, I'll delete, no worries!