Beautiful…I used to have one…I only wish they'd keep their baby yellow or red colors in adulthood.
Isn't there a canary line? Doesn't that stay really yellow? But Baiks stay yellow more though.
Yea I believe its a Kofiau locality (I could be wrong) but not all of them end up keeping their yellow as adults so its hit or miss if purchasing a baby or juvenile. I wouldn't spend the $$$ needed for a Kofiau youngster (if I were looking for a yellow) when you run the risk of ending up with one that does not keep its yellow. I'd LOVE to get my hands on an adult yellow Kofiau…But rare as hell to find.
I mean then you can definitely end up with like a yellow with a little bit of green snake with a Baik
For sure…I find ALL gtps gorgeous. I'd just like a completely yellow one LOL.
A lot of the Baiks that I have seen stay pretty yellow, but I guess maybe that depends on if the parents hold more of the yellow color, I guess you always can ask.
That would be awesome, maybe an albino?

There's a whole bunch of designer lines with amazing colors. And yes there is one that stays yellow.
I have way too many to find pics of all of mine. Here are a handful of them.
These are absolutely incredible!
That is one way hell of a way to intoduce yourself

Welcome to the community


Is one albino or a yellow baby, just asking because it looks like an albino. Also because normally where it would be red it looks translation
I used to have quite the gtp collection. This is just a handful of the many I had up to about 10 years ago .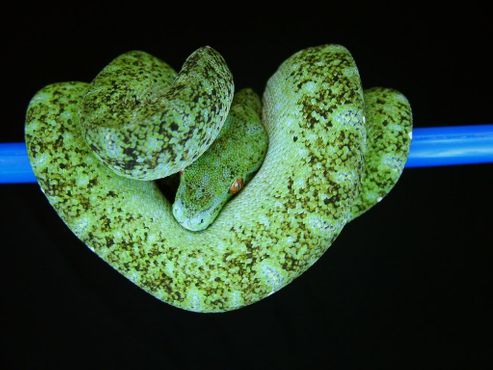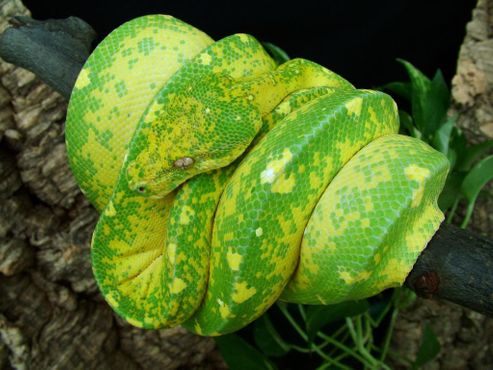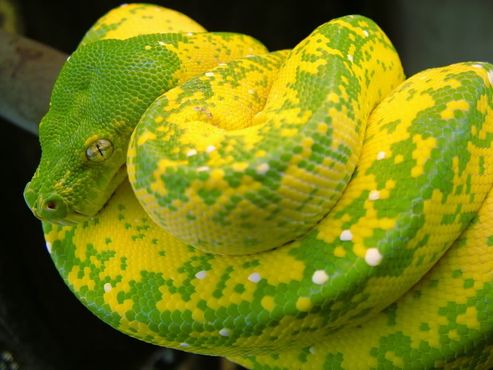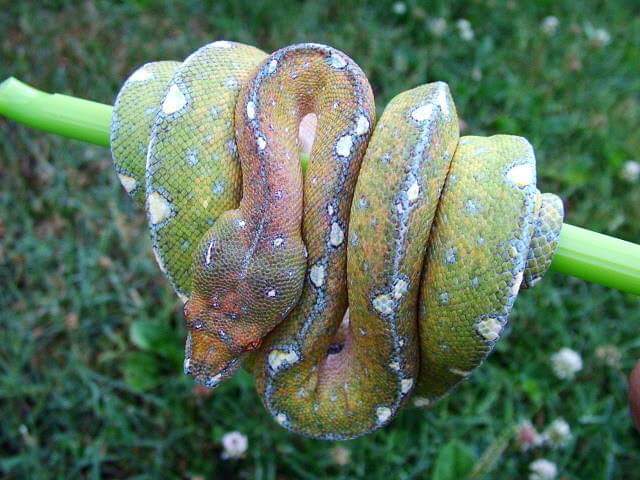 Here are a couple of mine. First one is a sorong x jayapura the next is a jayapura. Need to get better pics of my other ones.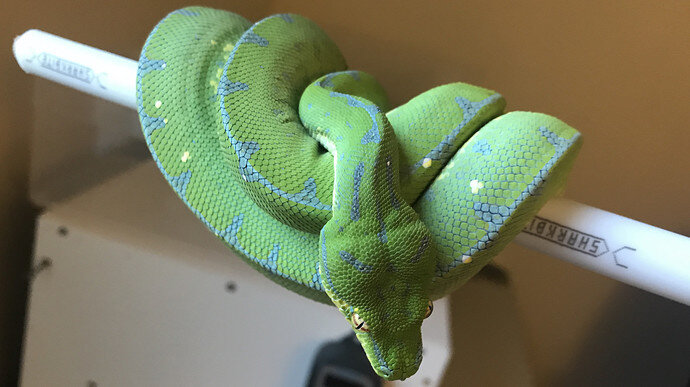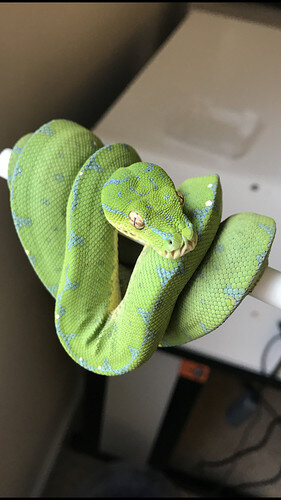 I'm in need of a Manokwari. That will be the next one I get. Hopefully from Gary or Lottery Reptiles. I know they have Manokwaris