Sooooo cute

they have really brightened up

I want to see everything!

show off your adults,babies, enclosures, whole room set ups! I'm new to geckos and quickly addicted, not my first reptile though. She's still small but would love inspiration for her bigger enclosure and possibly baby set ups for breeding if I go down that road. Also just let me see all those beauties I love looking and just scroll morph market looking at them all​:joy: This is Georgia my partial pin for tax!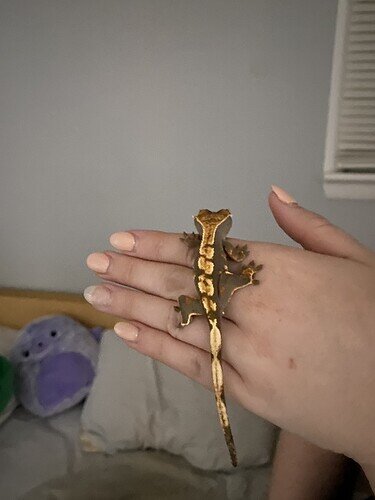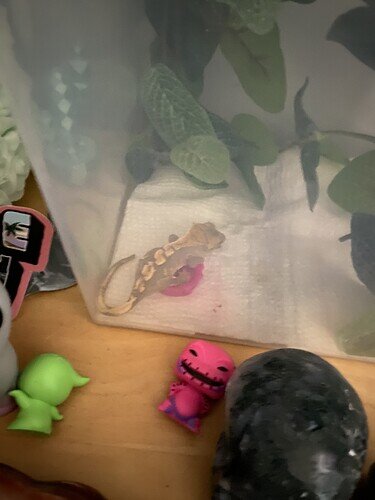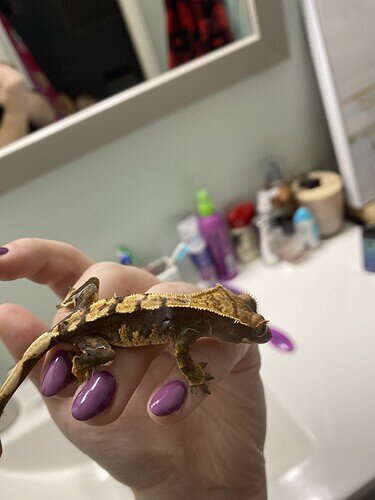 Moved post to here as we already have a thread

Your girls actually a Harley pin dash too

Don't know how I missed this! Haha thanks! And thanks on the insight for the morph. The breeder only said partial pin!
Imo… pin dash is much better

You have anymore cresties?

Haha I'll take your word for it! I'm way too knew to try and figure it out in my own. And this is my only crested for now! I also have a ball python and used to have a chameleon. I want another gecko already tho! Quite addicting lol
Oh they really are! 1 is never enough, they're so lovely

I agree, 1 is never enough

Ghoulish cresties is morph guru! So she knows. A lot of breeders don't really know exact morphs, it's very frustrating. Although to be fair with the lmr explanation of actual morphs it's actually quite complicated

you'd need to read it to understand!
I may have to stop breeding already as I am struggling with letting them go

but I still want to produce certain traits so will have to see

Gecko spam… Because I can

Your geckos are so pretty! I've definitely got more studying to do on the morphs, just from scrolling morph market I feel I'm sort of getting an idea. And my boyfriend won't let me get any more geckos until he gets a bird haha but he likes her too I can probably convince him lol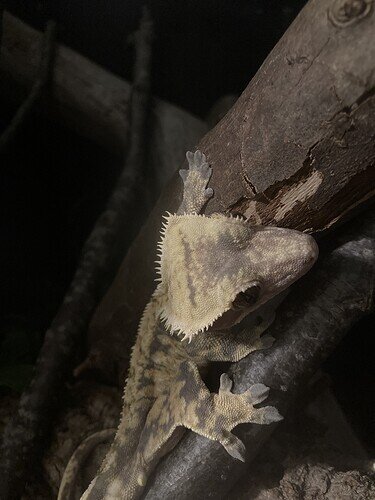 I am obviously biased but I still feel like Neptoon is one of the prettiest geckos I have seen
Edit: the camera doesn't pick up his colors at all

Such a cutie I'm obsessed with her! Lol finally been handling her more now that it's been a few weeks. She is so chill and just sits on my hand most of the time. She doesn't seem to like to jump, don't know if that's concerning or not? But I'm fine with a calm baby! Lol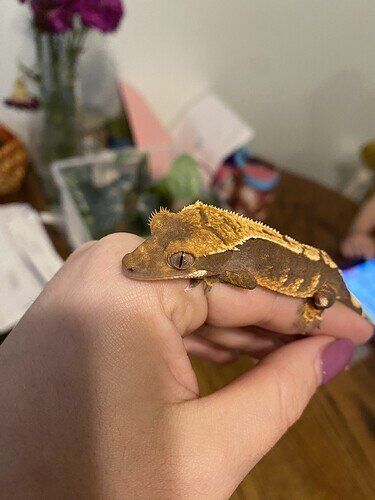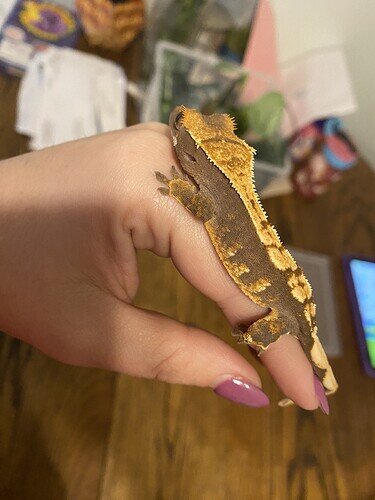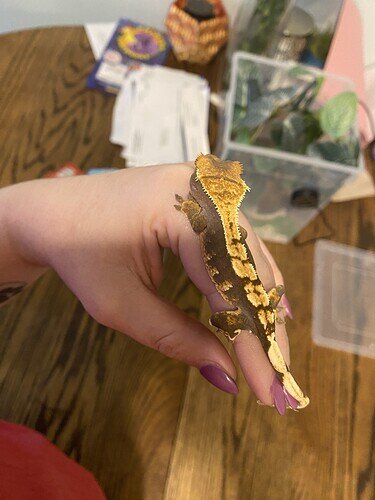 Yet again a dump! With names (if they have one)


If you had to pick just 1, who would it be?

Akira:

Valkyrie (Akira x Naruto)

Hinami (Akira x Naruto)

Storm:

Mr Lav:

Lil Tiger (looking female atm)

Ember:

Toothless:

Thackery Binx:

Samara (She bit during pic taking)

It's a hard choice between Samara/toothless and then Valkyrie because Naruto is one of my favorites
Will it help to know toothless is sweet and samara bit me today because she's clearly evil

I have a crestie who bites, but somehow is still like my favorite one lol








Toothless, I love his eyelashes and knowing his sweet just tops it off