The white crest is such a lovely trait. Pinstripes usually don't do much for me, but with white all the way to the eyes like that. PRETTY

I'm waiting to take home this young female, 26grams at the moment. Fired up and unfired.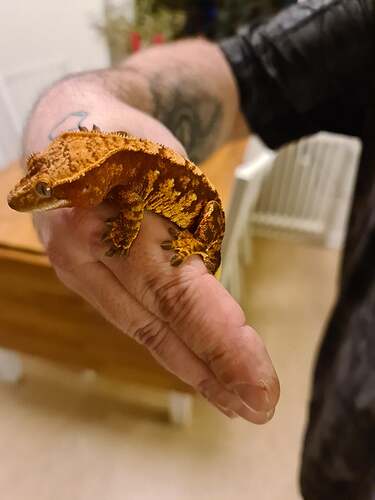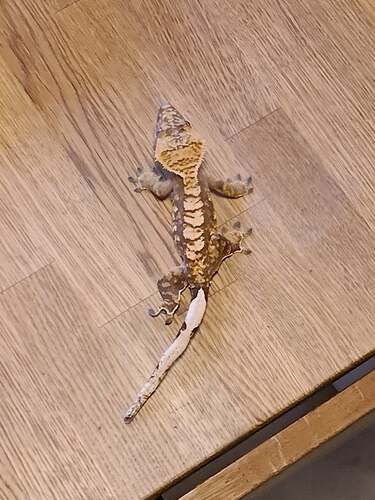 Love a good red Harley!!

Thanks, she is one of my favourites. I can't wait to breed her later this year

She is pretty

red harlequins are great, my red girl strawberry tends to fire up super late lol but here are a couple of pics of her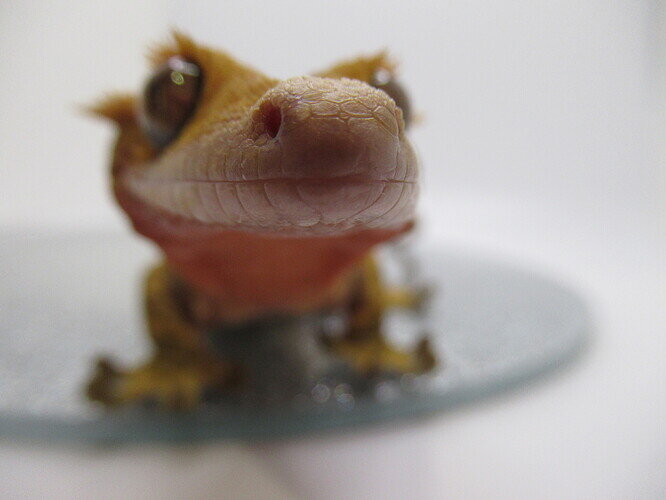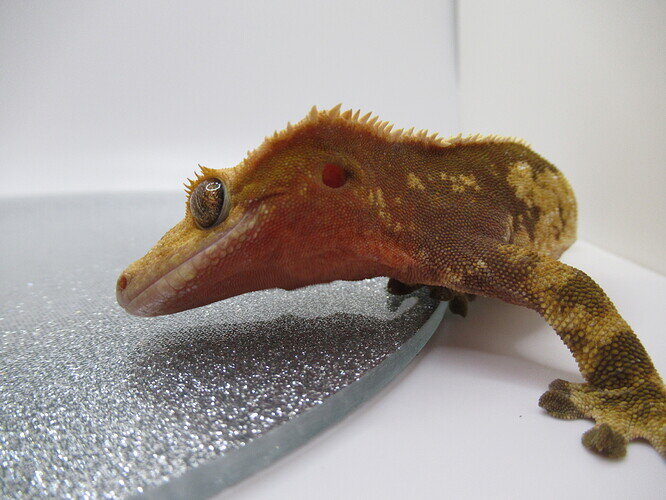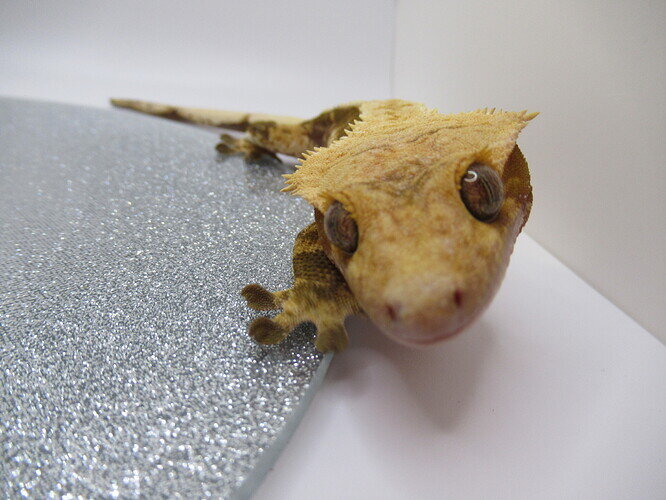 Full of personality! Lovely, thanks for sharing pictures

Oh my god, I absolutely love that pattern! What are the genetics? I might have to get one like that.
She's an Extreme Tricolour.
Tricolours are the fav here


She's the one we got last month from a breeder

I love taking pics Of the Cresties

Very nice! I love extreme tricolours, it's one of my faves.
I'm hoping to take some more pics soon

I've been so busy recently that I can only take a couple at a time

I gave the Cresties a mix of strawberry & banana with CGD, I wonder if everyone likes it

it's hard to motivate some of the grown up in the winter

I just wanted some cute pics together…

Finally a cute…ish one

Haha

cheeky Cresties

What happened to your fish pond water?

They wouldn't stay still!


Drained to fix some bits to then refill. We lost all pond fish, they caught this rare disease that even the woman who found out about it says no cure and only knows of 2 other cases in the uk…
So we had to put them all to sleep last year…

Thankyou

Oh that's so sad

Hope you get some more soon

I'm hoping to set up a fish pond this year, we have a small one but I want bigger. Just need to decide if I want it in the ground or not

Hahaha

so cute

I love how reds are brown when unfired
Akira is Pink unfired and Naruto is a grey/cream.
It's so weird how different reds can be…
She's browned as gotten older but I'd you look on Toms page (Extreme Cresties) she was bright red! She's from his red group he had… So hopefully no browning with put to Phoenix

Strawberry is brown unfired but s nice red when fired. Will be awesome to see some more reds unfired