(post withdrawn by author, will be automatically deleted in 24 hours unless flagged)
Victor our boy

My first colubrid. 0.1 cali king triple het for albino, hypermelanistic, and lavender albino. I have a 1.0 blizzard het lav arriving wed.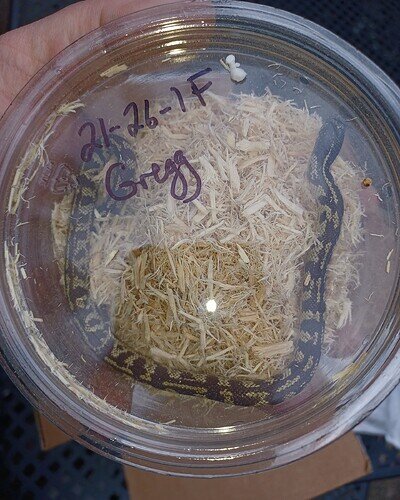 I know basically all MBK's look alike but in blue this guy definitely appears to not be here for my BS today.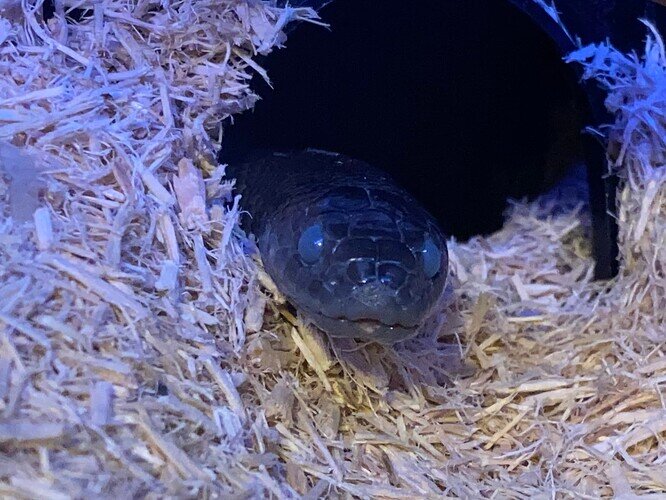 That snake is gorgeous! Is that a Cali king morph, or some other species?
I love the colouring! It almost looks like s/he is made from chainmail. Really striking.
Thank you. He's quite the feisty fellow. Only eats in a feeder box that we have to cover up or he spends the entire time striking the sides and not eating.
He was a rescue from a friends daughter.
I have a couple kings it would seem. Here are some of them

'King Louie' Paradox Albino Abberant Cal King

'Kyle' California Mountain Kingsnake

'Azalea' High White California Kingsnake

'Brownie' WC Riverside County Coastal Cal King

'Rhapsody' Aberrant Cal King

'Prophecy' High White Cal King

'Athena' Grey Banded Kingsnake

Wow those are fantastic! Especially Athena!
I love those high whites. I cant wait to be able to show off my girl when i pick her up this weekend.
Was finally able to pick up my striped king saturday. The seller forgit to bring her to the expo, so when i wejt tonpick her up at their table thwy offered to ship her on them, or gimme a deal on a snake on the table (in addition to getting my girl). So i chose a male MBK. Hes surprisingly pretty chill. Handled him briefly ti do a wellness check, and move him to quarantine tub. And again today to get a weight on him before i fed. He got named Void.
Saturday i picked up this lil beauty. Shes a little squirelly, but i think thatll change as she settles. Shes very inquisitve and brave. Much different from my hognoses.
I have a feeling ill be adding kingsnakes to my breeding projects.