Show us your adult pictures that have kept their colour and brightness well.
There are always lots of bright beautiful hatchling pictures, but they change so much as adults and are much less impressive.
That's one mistake/regret I made in the beginning when deciding what I like and what I wanted to keep and breed.
Lots of morphs darken with age, show us those you have that have not darkened much if at all?
Its not only certain morphs, its bloudlines that make a difference too.
For one example, they say Lesser and pastel darkens with age, I have one of those that did darken, but I have another line that did not. As below:
5 year old (1400g, rescue) lesser/butter pastel that did not darken with age or change colour-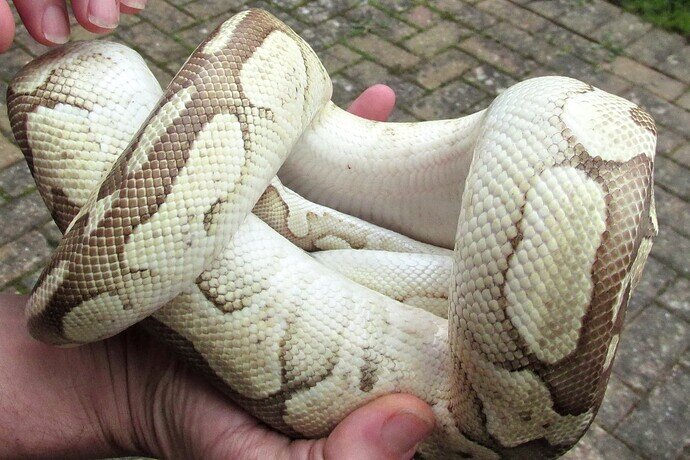 She would make a good axanthic project, she is practically that already without the axanthic gene. no reddening up with age.
But there must be Morphs as well as lines that hold the brightness and colour too, please show us any of either you have.