So this happened a few days ago: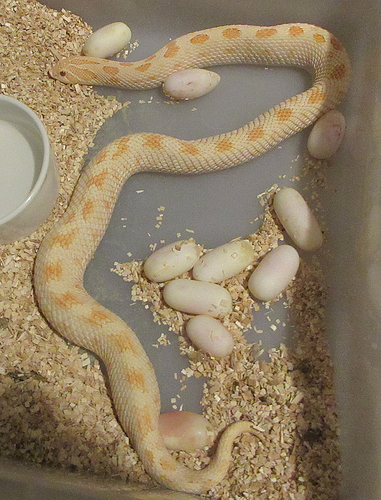 I need to get better at telling when these girls are gravid, because every time they lay it takes me by surprise. The girl I bred last year took so long I assumed she wasn't going to lay at all. This girl went so quick I wasn't expecting it for several more months. I didn't even have a lay box in her tub yet.
Luckily most of the eggs are looking good. So far we have 12 fertile and 1 slug. She's taking her time pushing the last one out though. How long should I wait before I start to worry?