Welp, this is where we're at. She laid most of these sporadically over the last few days and then I came home to a bunch of them in the lay box last night. I think she's empty now.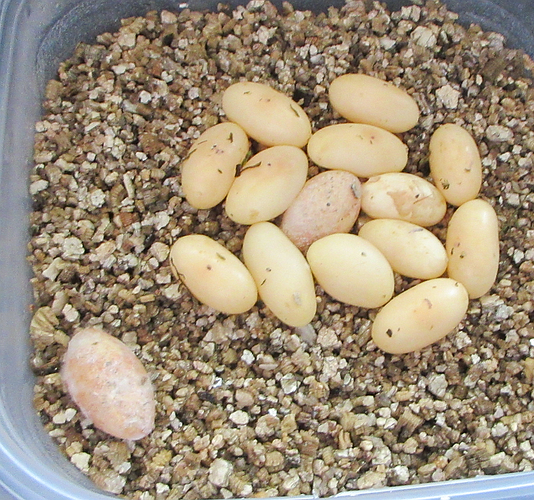 Pretty sure they're almost all slugs. Only two have any calcification, and only one is more than half calcified, though it still has windows. So likely lots of slugs and potentially one boob egg.
The first two look dead inside when candled and are molding rapidly, so I'll probably throw them out. I'll keep the rest until I'm absolutely certain nothing will hatch from them. Not expecting much. Maybe one baby hognose if I'm lucky. I wonder what went wrong.