I suspect it is a blocked lacrimal duct from what i can find online. The eye is not milky or cloudy, so i do not believe there is yet an infection.
I just received this snake yesterday from the fed ex facility, i saw no signs of trauma, and none of the ithers i received in the same shipment had any injury. I spoke with the sender, and they said it was not like that upon sending. I have gotten multiple animals from this individual and am inclined to believe they are telling the truth, especially with no evidence of infection yet makes me think its recent.
The question i have, my knowledge is that of a person essentially looking through google, so for those more experienced than I; do you believe this is likely to be the case? And if it is, should i do an emergency visit to get it cleared, or is it safe to make an appointment with an exotic vet to have the blockage removed?
Pics to show what im talking about.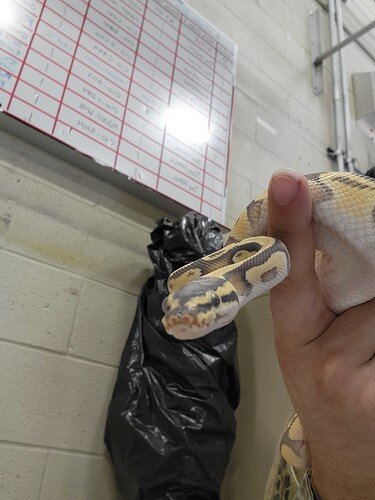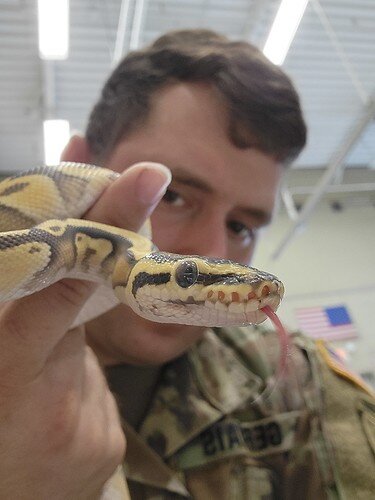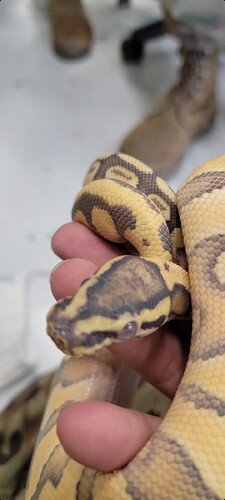 Other options i saw were stuck eye cap, which i doubt.
I also suspected perhaps she kept her eye up against the moist paper towel that was sent with her and it caused the eye to absorb too much moisture, but that was purely a guess with no knowledge.