I got on a wait list and this is what happend.
When filling out the request there is a box that says budget. So i put 1000.00 because that is my budget. I fill out the other necessary information and press create. Heres a snapshot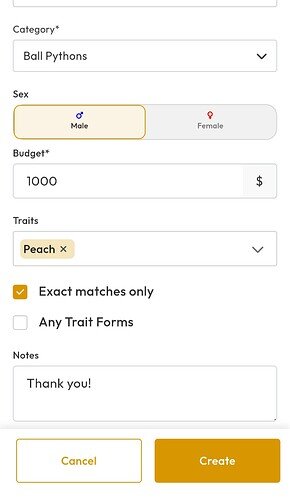 Then I immediately get a message in my inbox that says that i want to buy the snake for 1000.00.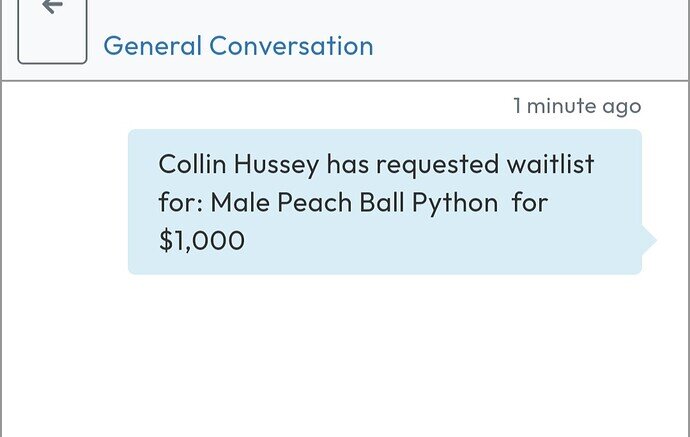 Hear me out…What if he has the snake i want and he was about to post it for 500. I just offered him 1k.

P.s. I hope 1k is not a lowball offer. Ive never seen a single gene peach forsale. I hope i dont get the yellow screen of death