I had to stun a rat once and that messed me up for a couple days

Nobody thinks it will happen to them. It I can tell you first hand it is a terrible experience.
Which do you guys like most? One has yellow belly and the other is possible.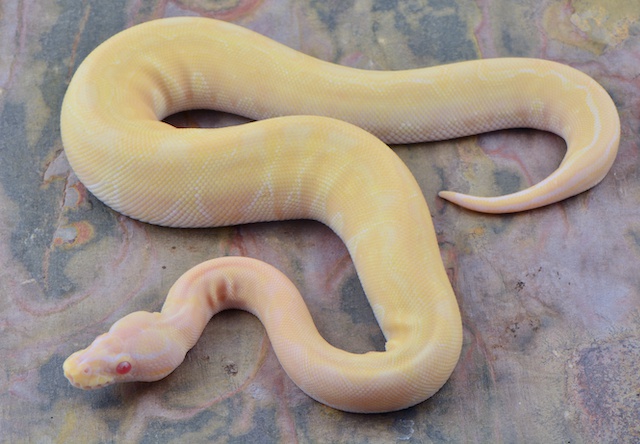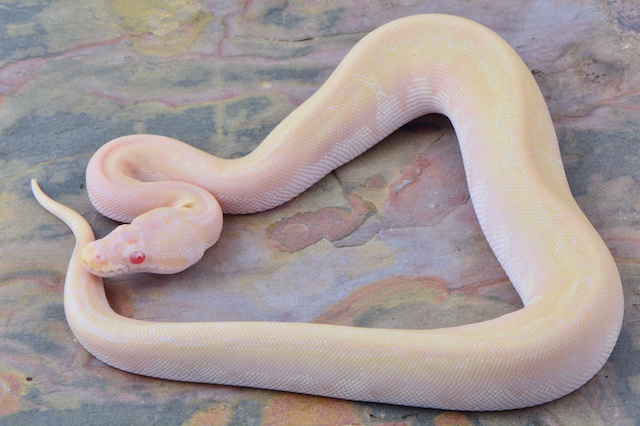 I like the second one the most. Are they male or female?
I would say go bottom it definitely looks a lot more white
One caution here, if you plan on adding Pied into the mix there is a well documented occurrence of microphthalima with the superforms in the BluEL complex and Pied in combination. This can also manifest at a lower frequency with the strongest BluEL alleles in their single form when in combination with Pied. There is also, across numerous animal species, a know link between albinism and ocular development. As such, if you were to combine all three mutations in combination, I suspect there could be a fairly common occurrence of eye problems
the plan is no more than 3 genes - albino bamboo female to a male albino lesser or mojave
Would a lav-albino BEL be purpleish?
I believe it wouldn't because it is still a lucy but maybe @t_h_wyman has a fun and creative story to explain this
I like the Albino Super Mojave AKA: Cherry Bomb. But I have only seen a few on MM and they have been juveniles. Have not seen an adult, so I don't know if the have a yellow tint or keep a pinkish look or not. Someone else may know. I want to be able to make my own one day.
Nope. The purple tone in Lav comes from trace levels of melanin expression. BluELs are white because they abolish all pigment expression. So with even the trace level of melanin in Lav being abolished, the snake will stay white
What about crystals and potions? There technically bels and they have pattern and color?
Well the snake I wanted to buy sold and now I cant find one to buy
Have you run into any problems with the super black pastel?
Just search super black pastel or super cinnamon on MM and that will tell you all you need to know. Even with how popular and how many people work with the two genes, there are still very few on the market. When they are, many are expensive because they don't produce a lot of healthy ones. @saleengrinch can share exactly what kind of odds he had if he wishes to. If I were you, I would just be patient and not try to cut corners with pairings that will likely lead to unpleasant results.
Super Black Pastels are often born severely deformed, and many have to be put down.
I hatched one healthy one out of a total of 11 I believe. And the one I'm not totally sure is a super at this point. I had to euthanize the other 10. Severely kinked. I was very heavily invested in Grey Matter project. It was a terrible experience I have completely abandoned trying to make super black pastel. I hatched a total of 76 healthy ball pythons that year. Zero issues besides the super black pastels. I would heavily suggest not trying I almost quit breeding snakes because of this experience.