I figured I might as well make a thread for ease of following my little guy's healing progress. This is also here in the hopes that no one makes the same mistake I did; so really make sure your safety cages are properly secured, and check on them from time to time!
He was found burnt quite badly on 08/12/19, lots of fresh open wounds and overall a very unhappy noodle.
Here are some of the wounds, freshly made that night: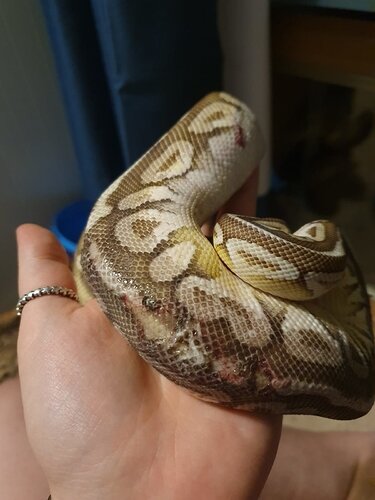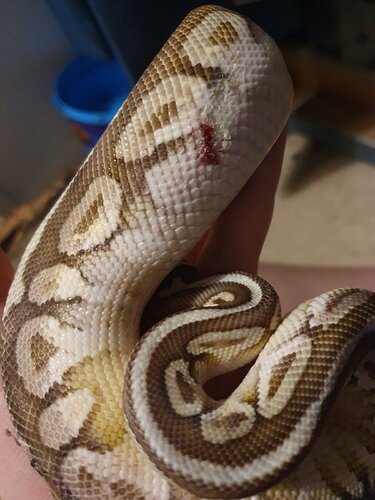 Along with some blisters and some less severe surface burns.
For the following night the only treatment available to us was for a bathe, and the application of a burn ointment known as Savlon (it seemed to do the trick for the following two days of its use, however have now discontinued).
He was moved to a sterile setup, where monitoring his progress is made a bit easier.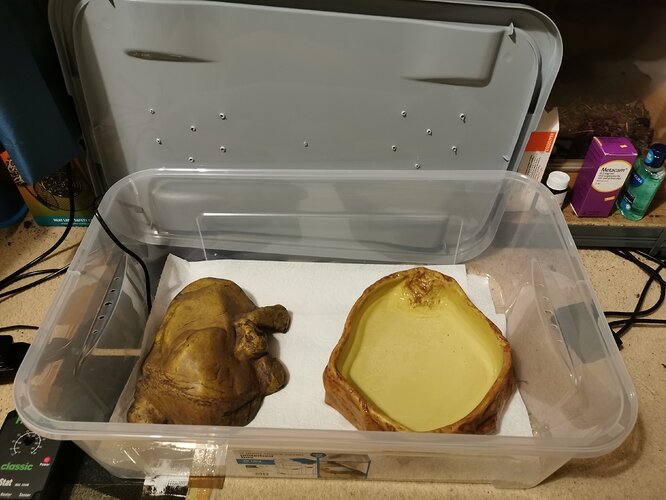 It gets disinfected every other day, and the paper towels changed daily to prevent bacterial buildup.
Of course comments and advice are very welcome, as well as sharing your own stories of accidents etc.