Would it be possible to add a button to listings that takes you to the calculator with genes already input.
For example: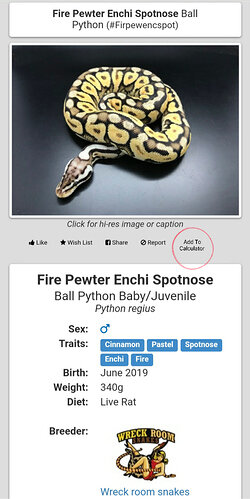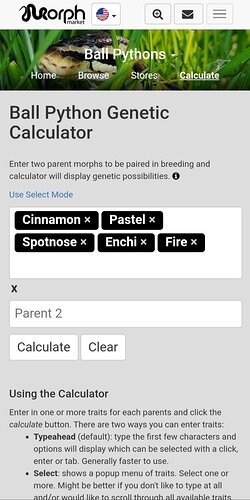 Sorry @wreckroomsnakes for using your page as a example, I hope you don't mind.
And maybe a 'save this "parent"', where you can keep the genes in "parent 1" during that browsing session and the "add to calculator" button would add listings to "parent 2".