Who's got the craziest looking Calico?
Single genes, combos… Supers?
does anyone know the story behind it?
Cute little pastel calico. Fun pattern!

That's a beautiful animal

It's like little ghosts

I really hope you named him/her Cinnamon Roll

Previous owner named her Tootsie Roll so I kept the name.
Thank you! Her name is Juran. She's a feisty one though.


that's close enough. Shes a gorgeous snake

afaik there is no super calico. I've seen people list Sugar+Calico but I also believe that's not really a thing. Neither combo proves out.
I'm jealous of @serpentswitch117
I hope I get one just as nice when I pair this momma up.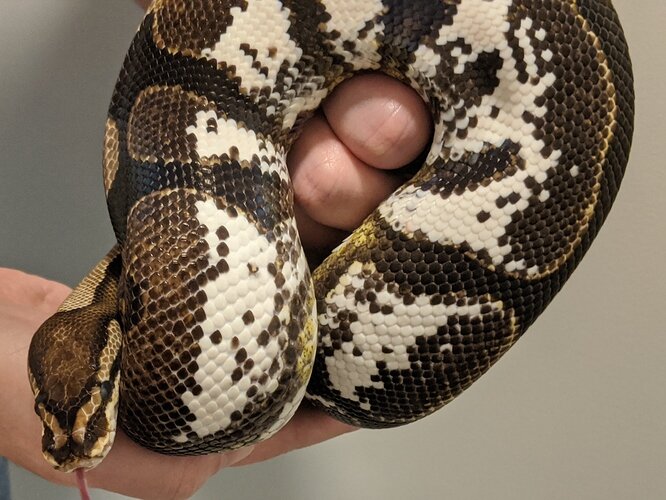 Your girl is just as beautiful!
What's that big ringer she has near her tail? Just an unexplainable ringer? Pretty neat.
My calico is also just a single gene. The variance between Calicos is pretty crazy.
@asura yes, I like the ringer, too, though it does kind of leave a 'messy' look.
Hypo Calico Coral Glow
Hypo Coral Glow Calico Pastel Pinstripe
and my personal holdback Hypo Calico Coral Glow Pinstripe
I've been waiting for you Deb

I knew you got amazing result on your first ever Calico pairing

Thanks it's one of those things I wanted to do at least one and move on well except for the male I kept because I need to check something out with him