While this is probably not super exciting to the more experienced keepers who have seen every type of rack known to man, I just wanted to show off my new build since it's pretty cool.
I wanted an reptile basics rack but they were a little out of my grad student budget, so we took the design and made one out of melamine/MDF and jazzed it up a little bit to make it look nicer.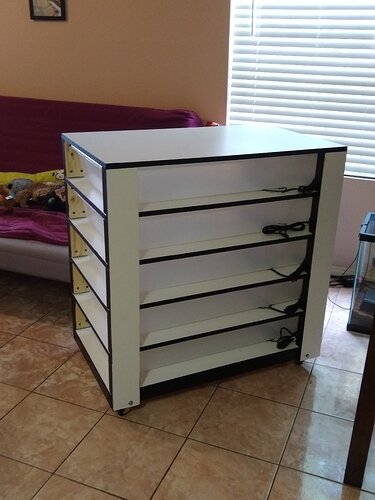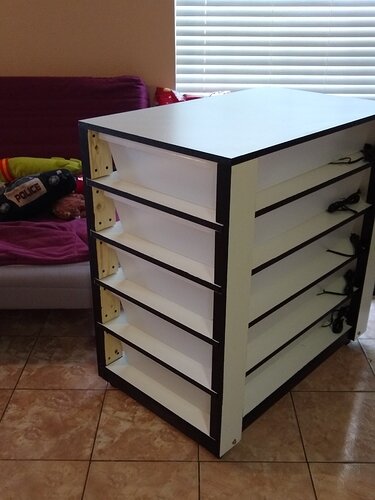 It holds 5 FB-70 tubs and each layer has its own plug in since I don't want to heat the entire rack if it's not full (I'm building my collection very slowly). I have a Herpstat 1 arriving tomorrow and then it's good to go!
It's a little different than most melamine racks in that it's modular, so it's designed to be easily dismantled, transported and put back together, basically the IKEA of snake racks. Each of the shelves slide out instead of being drilled into the side panels.
Advice? Critiques?